Mother's Day Gift Ideas Galore Help Tripawds
Mother's Day is around the corner, but fear not! We've got plenty of pawesome ideas for the special Mom in your life.
Yummy Soaps from The Creative Kid
Creative Kid Aidan Watson, (AKA: Dakota Dawg's packmate) has a store, Creative Kid Enterprises, which churns out yummy handmade soaps made with the finest earth-friendly ingredients.
This teenage entrepreneur is kindly offering a one-of-a-kind Tripawds Tri-Pack gift of custom soaps pack to honor Tripawd animals. He's donating 25% from the sales of this item to help support the Tripawds community!
One-of-a-Kind Charms, Bracelets and More
The Tripawds Etsy Store is overflowing with hand-crafted pawtastic pet-oriented jewelry for men and women.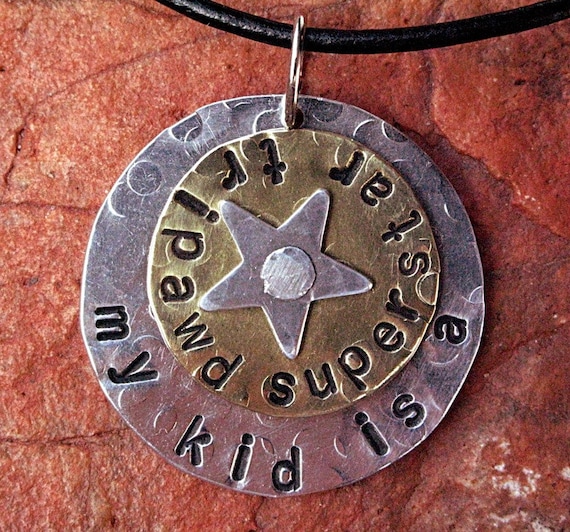 We have something for everyone in many different styles, for every budget. Prices start at just $8 for a Tripawds charm.
If you don't see it in our store, ask us about designing a custom piece, we're always happy to do it!
And remember, this month only get a FREE Tripawds Rule! bandanna with any purchase of $25 or more!
Create Your Own Custom Blurb Book
Use Blurb Promo Code ROCKSTARS when you checkout at the Tripawds bookstore and get 15% off any Blurb book.
Blurb books gives you endless options for giving a personalized Mother's Day album.
We think you'll agree that Blurb books are easy to design and create, and the print quality is superior to anything else available!
Go Tripawd Crazy in the Tripawds Cafe Press Store
It's Tripawds galore in the Tripawds Cafe Press store! Add some fun to your favorite Mom's wardrobe, home or office with gifts like
Customized Team Tripawds apparel
Tripawds Inspawration Wall Calendars that start with any month
Shop Amazon
If you still can't find that perfect Mother's Day gift, you can always go shopping in our Tripawds Amazon Blog.
Use the search box at the  right of the Tripawds Amazon Blog to support this community. A portion of any purchases made through the blog's search box, from clothing to food to home decor, helps to support the Tripawds Nation. Be sure to bookmark our Amazon Blog and pass the link along to friends and family!
Whatever you decide to gift to your favorite Mom,
we thank you from the bottom of our hearts for helping to support the Tripawds community!