Teeny Tiny Tripawd Heart Silver Charm and Necllace
$45.00
Just looking for a tiny Tripawd paw print charm to hang on your bracelet or necklace? Here it is!
Description
This simple, elegant paw print heart silver charm makes a perfect gift for you, a loved anyone with a three legged dog or cat.
Handmade on a small 1/2″ sterling silver heart stamped with a three paw print impression. It includes an 18″ sterling silver necklace.
This item cannot be personalized.
Price includes jump ring, optional chain available.
All items are handcrafted by Tripawds co-founder Rene Agredano. Every metal stamped artwork piece is unique, no two are alike.
Your charm is wrapped in a free gift bag and shipped to U.S. customers via U.S. postal service first class mail. Shipping Included!
FYI, tiny imperfections may exist but keep in mind that's what gives it the one-of-a-kind, handmade look. 🙂 Tripawds jewelry includes a 100% Satisfaction Guarantee against manufacturing defects. We believe this will last you a lifetime but if not, contact us and we'll see how we can make things right.
All our jewelry designs, the word TRIPAWD/s and the three-paw logo and the phrase "It's Better to Hop on Three Than Limp on Four" are registered copyrighted trademarks of Agreda Communications, creators of tripawds.com.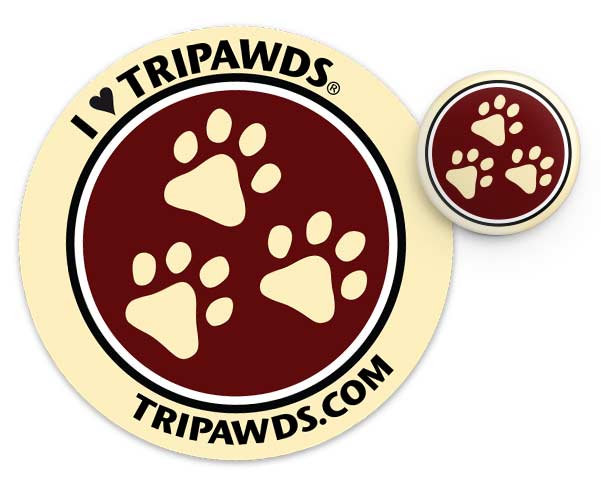 Add a 3-paw sticker or button to show your support for the Tripawds community!