Tripawd moms and dads can now show the love for their three legged friends with a wide selection of hand made pendants, custom tags and charms, memorial lockets and other jewelry for pet lovers
Tripawds Custom Tags, Charms and Jewlry
Visit the Tripawds Etsy Store for the world's only original three-legged dog and cat themed pendants and  jewelry.
All one-of-a-kind Tripawds metal tags, charms and pendants are handcrafted by René and Jim of the Tripawds Blogs community. Choose from a huge selection of custom dog tags, collars, personalized pendant necklaces, charm bracelets, urn charms and more.  Check often for new designs!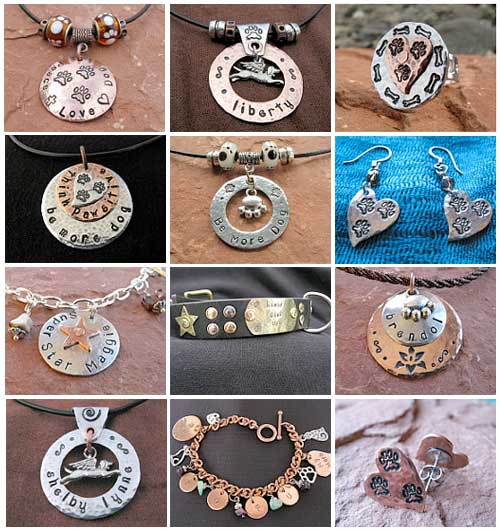 Browse All Tripawds Custom Tags and Jewelry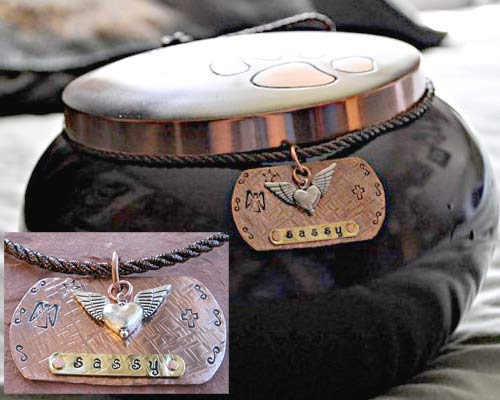 See More Pet Memorial Gifts and Tribute pendants
Heartsmith Pet Tribute Lockets
Heartsmith offers a complete line of beautiful pet memorial jewelry – perfect for keeping loved ones lost, close to your heart.
Choose from elegant Sterling Silver receptacle vessels for ashes, and heart shaped lockets for fur clippings or your favorite photo. Or, consider a personalized hand-stamped pendant – a great way to honor any pet!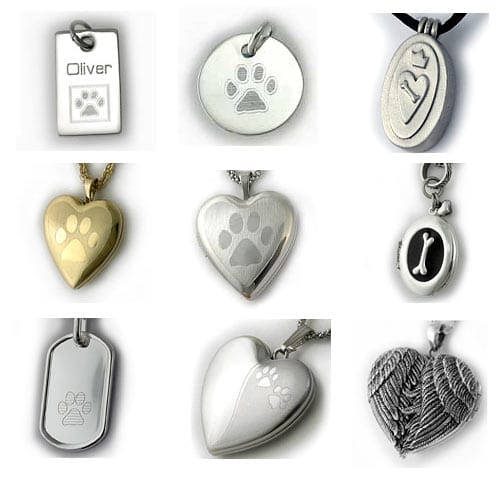 Tripawds Gift Shop Charms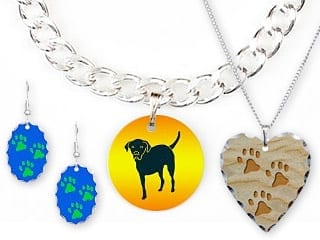 Visit the Jewelry Store section of the Tripawds Gift Shop for a wide selection of colorful cost effective charms.
Available on necklaces, earrings or a bracelet, these colorful printed charms include various three-paw designs and a couple different three legged dog images inspired by Tripawds members.
Unique Gifts for all Animal Lovers
Search Amazon and save on pet themed jewelry for dog and cat lovers!