EDIT: Please Do Not Send Any Belts! 🙂
UPDATE: The Tripawds Gift Shop no longer offers leather products. We are no longer accepting any belt donations. Don't miss the many new custom metalwork designs for custom tags, jewelry, memorial pendants and more!
Looking for a simple, affordable way to help support the Tripawds community that might even free up some space in your closet?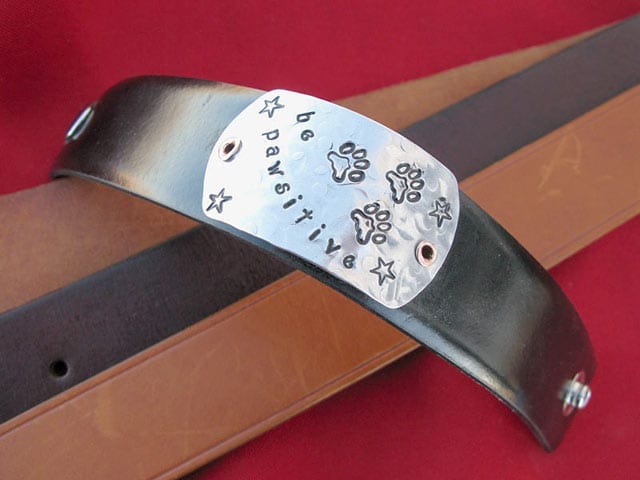 Donate Your Old Belts to Tripawds
One of the various ways we cover the growing costs of keeping this community online is through sales of custom jewelry, tags, charms and other and gifts in the Tripawds Etsy Store.
Have you seen some of the recycled leather wrist cuff bracelets and dog collars Rene has been making lately?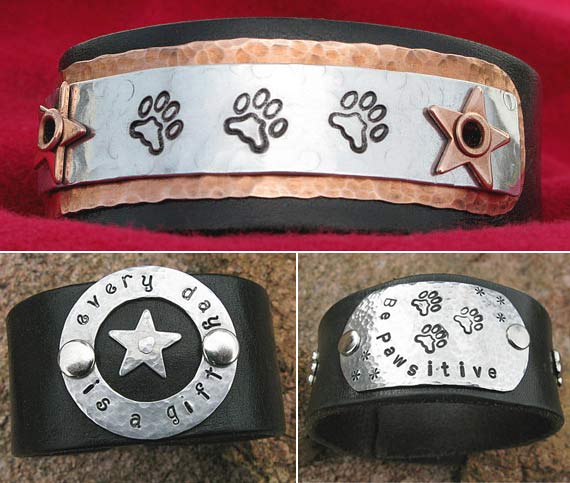 You can help this community simply by donating your unwanted leather belts. Rene can then turn them into personalized dog collars, matching wrist cuffs, and more! All proceeds help keep Tripawds online.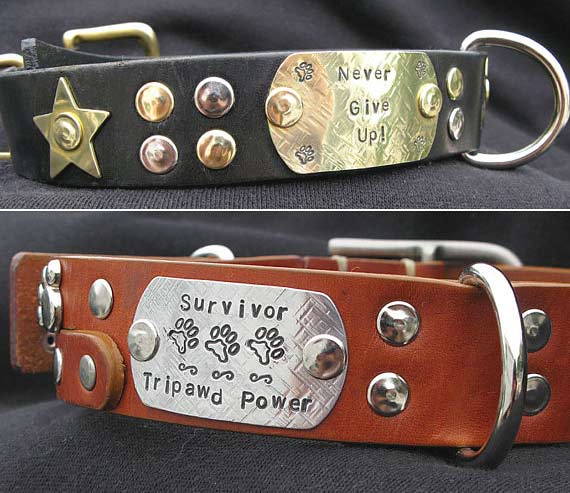 Please consider the following, then search your closets and drawers:
Only plain leather belts, any color.
No braided or stitched leather.
No vinyl or webbing belts.
Standard Heel Roller Buckles* only, please.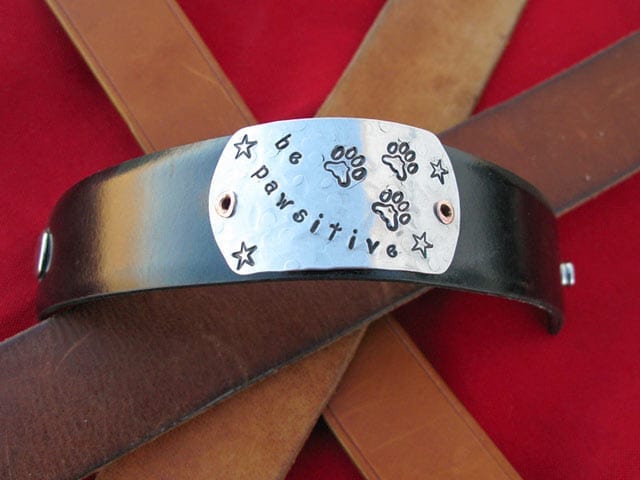 *The "Heel Roller" style is the most common buckle, which consists of a simple ring with a pin to fit into the hole on the belt.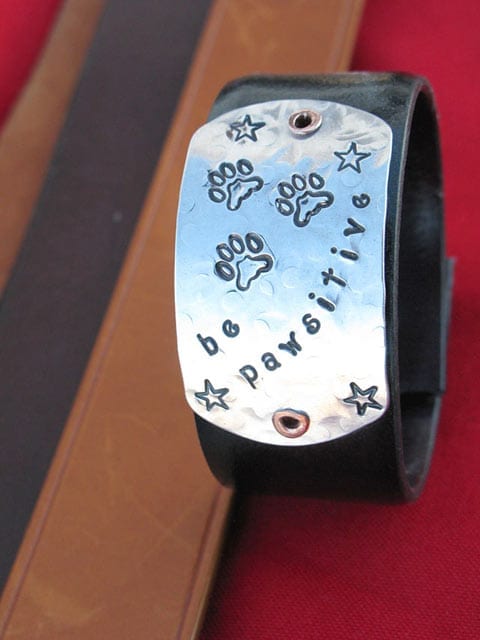 Tripawds Custom Leather Creations
See more examples of upcycled leather dog collars and wrist cuff bracelets in the Tripawds Etsy Shop!
Got a favorite belt you'd love to see turned into a bracelet or collar? Write your name on the back and send it with a note describing your request. Need ideas? We'll then send you a link to a custom listing for purchasing your personalized creation, at a discount!
Any questions?