Honor Your Three Legged Angels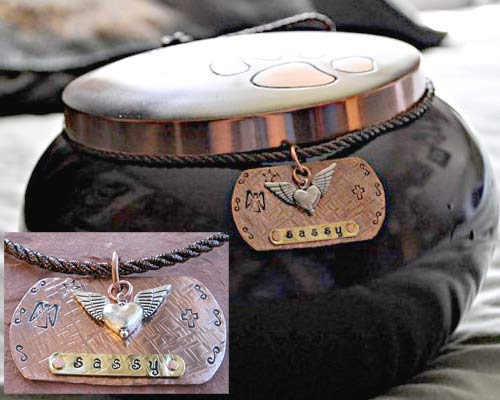 Pay tribute to Tripawd Heroes who have passed on to the Rainbow Bridge.
Wear a special memento close to your heart, or place treasures in a special keepsake box.
Choose from handcrafted memorial pendants and tags. Create a custom stuffed animals of your pet. Or, save on Heartsmith memorial lockets and receptacle pendants.
NOTE: Shop Now ↗ links may direct you to the other secure websites.