No time to think about pawliday shopping? Fear not, we've done the hard work for you. Here's a short list of some of the Best Tripawds Gifts Under $40. From Tripawd books to t-shirts and more, the pet parents in your life will love these and a portion of sales benefit the Tripawds community. It's a win-win!
The Best Tripawds Gifts of 2019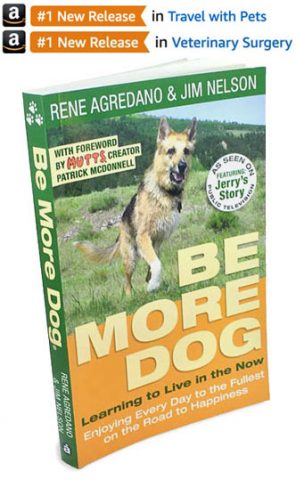 Pardon us while we toot our own horn here, but we really love our Jerry's story!
Be More Dog is more than a memoir about a three-legged dog on an epic road trip. It is a mantra to live by, and this book is the guide. This heartwarming tale is filled with deep meaning. Through his actions and attitude in the face of adversity, Jerry shows us how important it is to live in the now—to persevere when the going gets tough, to never give up, and that every day is a great day, no matter what life throws your way.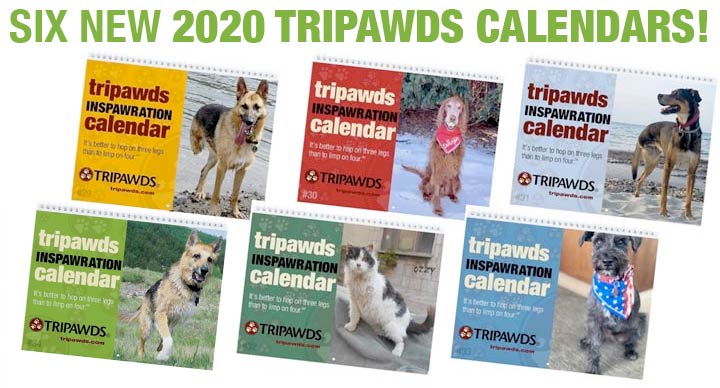 Show your appreciation to your veterinary clinic, pet sitter, groomer and other important pet people in your life with a Tripawds 2020 Wall Calendar!
We have six designs this year featuring Tripawd dogs and cats of all sizes, ages and breeds. You'll love seeing our heroes on the wall every day, and best of all the calendar proceeds help keep this community online!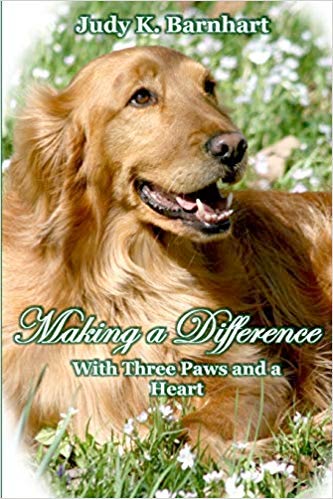 Meet Buffy, an unforgettable certified therapy dog who is doing just that: making a difference! Author Judy Barnhart shares touching stories about Buffy's early life in the shelter shelter, and when she became a Tripawd. You'll shed a happy tear when Buffy finally gets adopted and cheer when she gets certified as a therapy dog. Buffy's inspirational experiences provide hope to other shelter dogs, all Tripawds and humans alike.
Best of all, all proceeds from Buffy's book sales go to the Tripawds Foundation!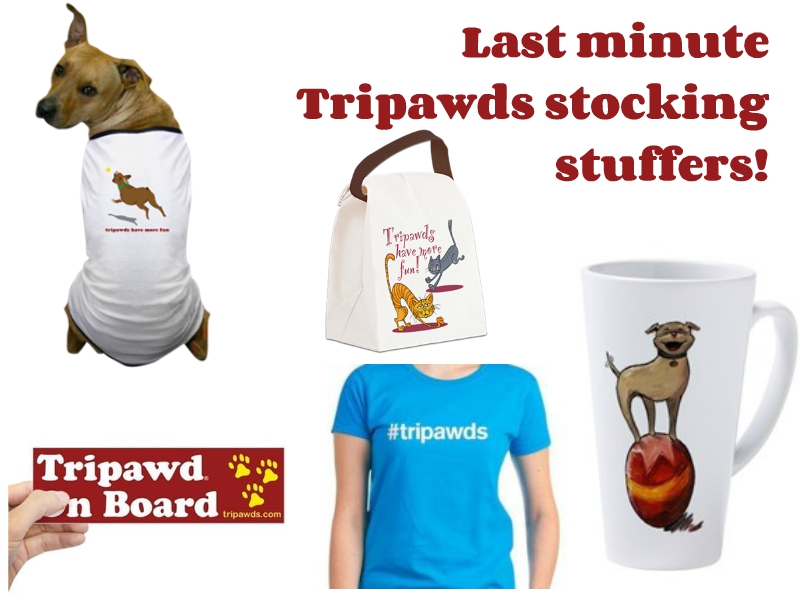 Did you know we have a Tripawds Cafe Press store with cool Tripawd dog and cat clothing for people and pets? It's true! Hop on over to our Apparel selection and shop by the kind of design you love most. We guarantee you'll find something fun to wear for your big holiday celebrations!
Always heartwarming, often humorous, Princeton: A Love Story portrays the relationship between a farmer and his very special dog. A dog who, in the last five years of his life, demonstrated a resiliency and love of life few have ever witnessed.
Princeton was twelve years old when the diagnosis was made: bone cancer. Even with the best treatments available he was given approximately a year to live. Five years later, however, Princeton would become one of the longest known survivors of canine osteosarcoma.
Tripawd Stickers, Buttons, Badges and Bandannas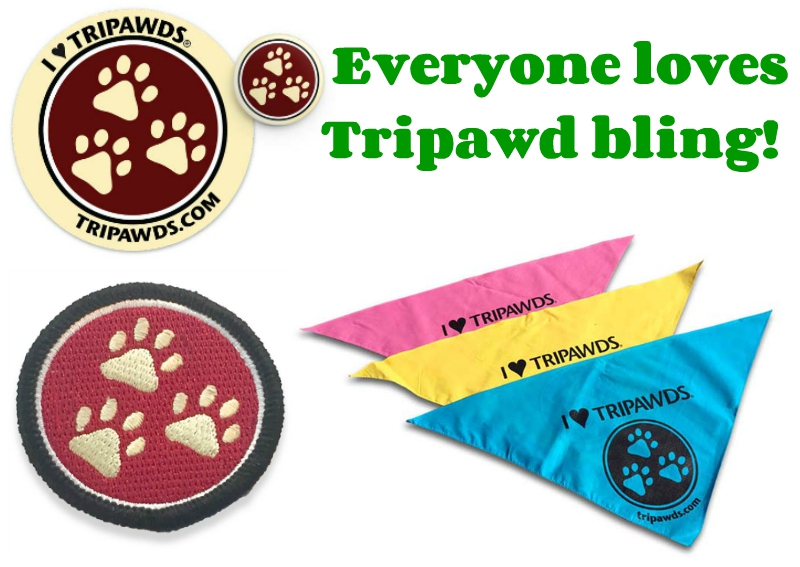 Have you seen our selection of Tripawd stickers, buttons, badges and bandannas? They're budget-friendly and best of all, the Tripawd family in your life will love showing their Tripawd Pride to the world!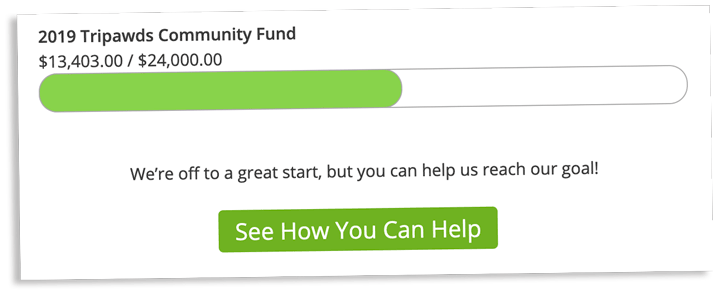 Last, but certainly not least, a donation of any size to Tripawds Foundation will also make a perfect gift!
Donate to Tripawds Foundation
Make the donation in honor of your favorite Tripawd hero, or to the community at large, and we will email you an acknowledgement letter that you can include in a pawliday card for that special Tripawd parent in your life!
Thanks for checking out these Tripawds gift ideas for the pet lovers in your life! We hope you and your family are having a beautiful season.