Did you miss the Tripawds Calendar deadline? Don't worry, you can still add your three legged hero dog or cat to any of the 2021 Tripawds Calendars.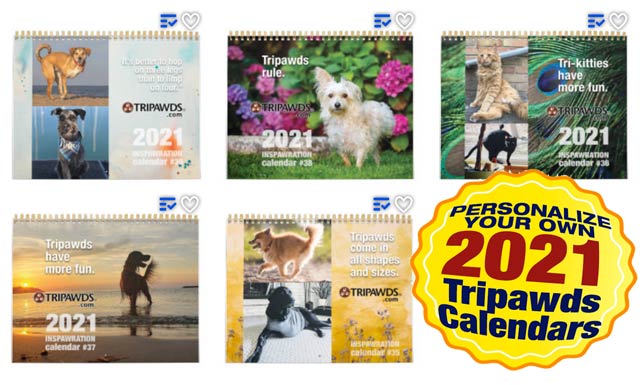 2021 Tripawds Inspawration Calendars feature more than 120 inspirational three-legged dogs and cats of the Tripawds Community. But if you missed the submission deadline, you can still add your photo. If you want your Tripawd Hero to be featured on a full page, it's not too late. Or, you can create your own complete Tripawd Hero Calendar featuring only your dog or cat.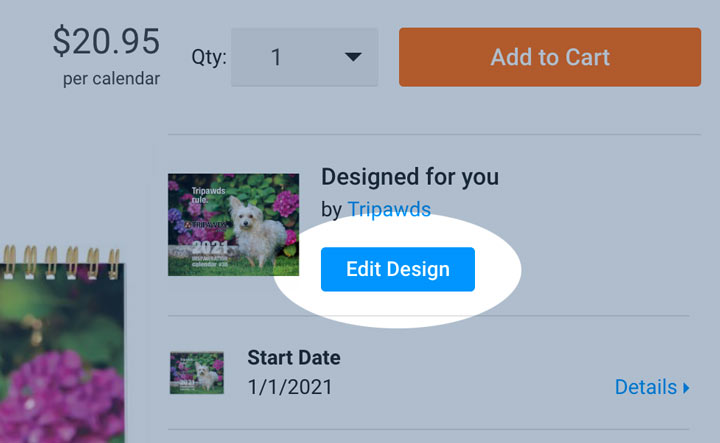 How to Create Your Custom Tripawd Hero Calendar
It's not too late to add your photos to any of the 2021 Tripawds Calendars. Select your favorite calendar, or start from scratch.
Find your favorite 2021 Tripawds Calendar.
Select Shop Now to preview calendar pages.
Click Edit Design to add your own photos
It's that simple! Select the month where you want to add your Tripawd Hero. Upload your photos, add text, or design the page however you want! Go ahead and add your photos to any month, or delete images and replace them with yours.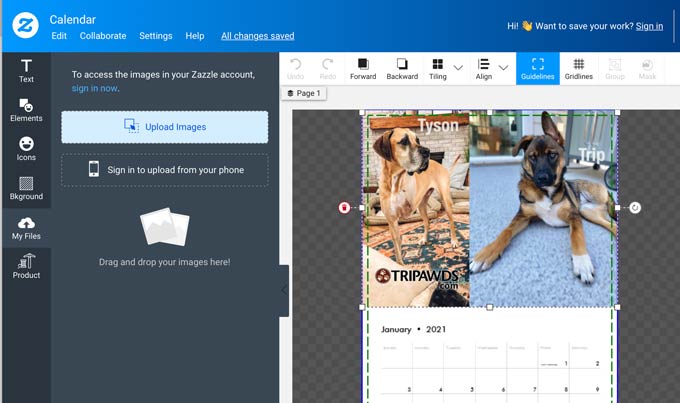 Once you are happy with your calendar design, click Done! Preview the pages and Add to Cart. It's that easy to create your own Tripawd Hero Calendar. All calendar purchases help keep your tripawds Community online!
If you do not wish to include any of the photos already in the Tripawds Calendar desing, you can start from scratch here.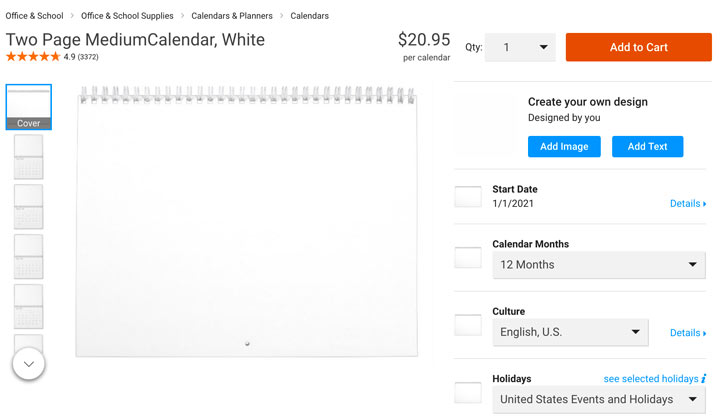 Create a complete Tripawd Hero Calendar filled with photos of your three legged dog or cat. Use this blank calendar template to easily add your own photos and text. You can still support your Tripawds Community when you personalize any products on Zazzle if you use these these links.
Finally, share your calendar with the world! Purchase copies for your vet clinic, rehab center, and friends or family. Together we can help show the world that Tripawds Rule!