After months of loudly hammering away on metals like copper and brass, Tripawds new line of samped metal jewelry for people and pets is finally available in our Etsy Shop!
From custom stamped copper pendants personalized with your Tripawds' name, like this: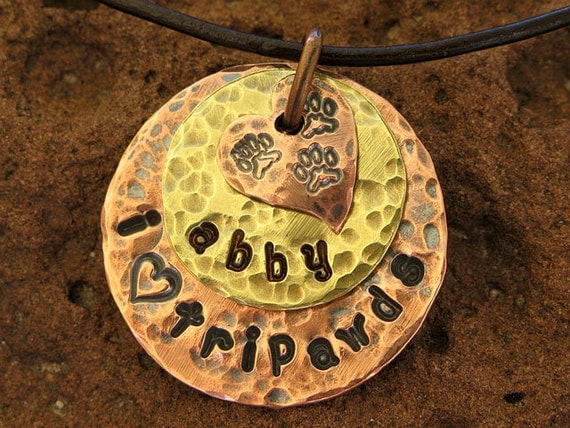 To simple but elegant expressions of your Tripawd Pride: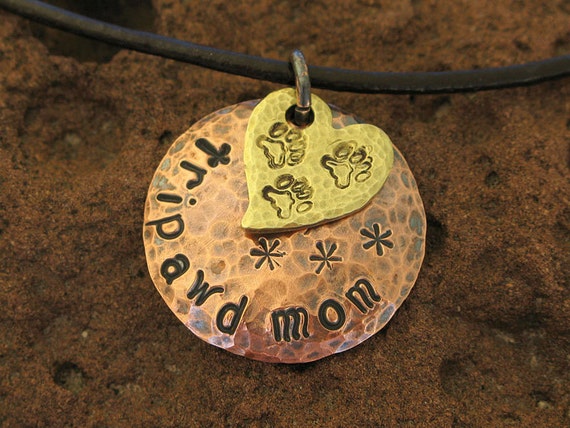 And of course, metal stamped personalized pet tags with Tripawd powers that will last a lifetime!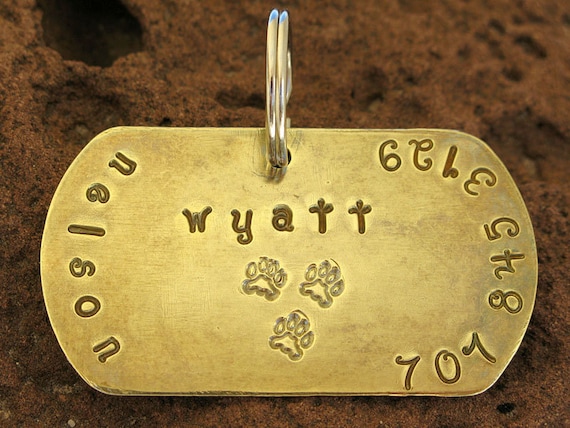 Each hand-crafted piece is made with love for the Tripawds community.
See our New Metal Stamped Tripawds Jewelry Today!
We've always loved the look of metal stamped jewelry and accessories. As our skills grow, so will our selection. Stay tuned for more unisex items, household accessories and more! Suggestions for new designs are always appreciated.
Meet our Inspiration, reMik's Jewelry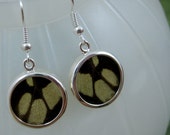 A big shout out goes to our friend, jewelry designer Michelle from reMik's Jewelry, who enthusiastically said "You can do this!" when we expressed an interest in metal stamping.
She got us started on this new path of hand-crafted jewelry and gave us lots of tips and encouragement.
Check out her stunning "made by nature" designs comprised of sustainable, organic materials like real flowers, orchids, expired butterfly wings and natural rocks and minerals from around the world.