Three paws up to Laura for sharing and commenting on our Facebook photo book contest to win a Blurb promo code valid for $25 towards a Facebook photo book!
For Laura: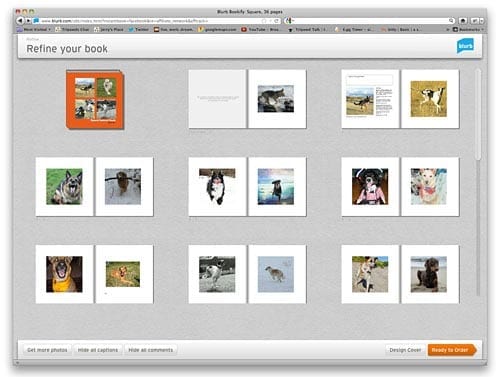 Use this link to create your photo book now!
Create a Blurb photo book using your Facebook photos here.
Then apply the promo code we emailed you for $25.00 off your book at checkout. With Facebook photo books starting at less than $11.00 that means you could get a free book just for playing along. This is a one-time use code with an expiration date of 12/31/12, please see Blurb for complete details.
For All Dog Lovers: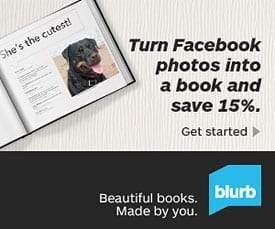 Didn't win the coupon? Don't worry, you can still save 15% off custom books you make from your Facebook photos with Blurb Coupon Code: CREATEABOOK
See how easy it is with our How To Make a Facebook Photo Book tutorial.
But hurry! This offer ends October 1, 2012. Please visit the Blurb promo page for restrictions.
Want to create a custom book using other photos you haven't posted to facebook? Use Blurb Promo Code: 15OFFBLURB