Most of Wyatt's fans realize that his people operate this community from the Tripawds mobile headquarters, and that sometimes it takes a while for them to get their mail forwarded.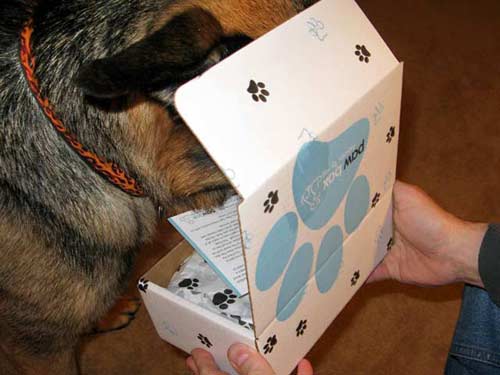 This time it's been quite a while indeed, so imagine their surprise when they opened the mail to find another premium pet gift box from the fine folks at PawBox!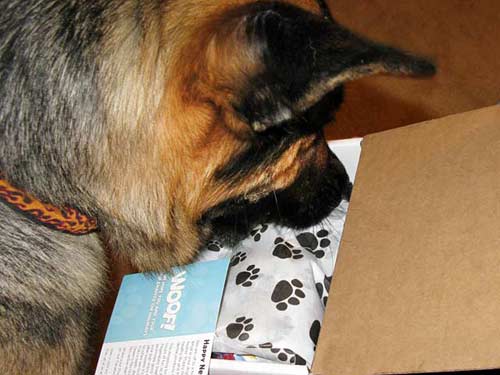 Wyatt recognized the packaging from his first PawBox and dove right in.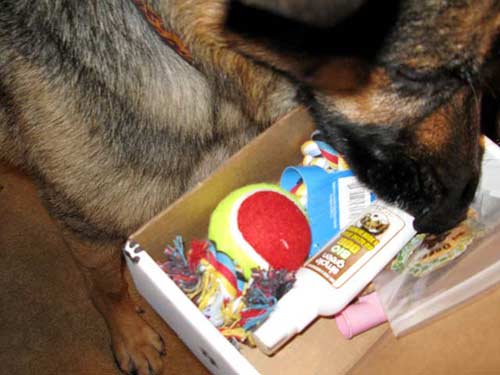 Mom quickly grabbed the cool pawprint wrapping, however, because she likes to reuse that for things like thank you gifts to major Tripawds supporters.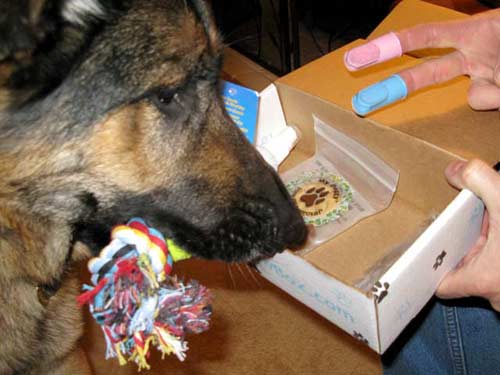 Wyatt and the pack thought this was the best PawBox ever! Grabbing the pawesome tennis ball rope toy, he said "Keep your darn toothbrush," but there was more…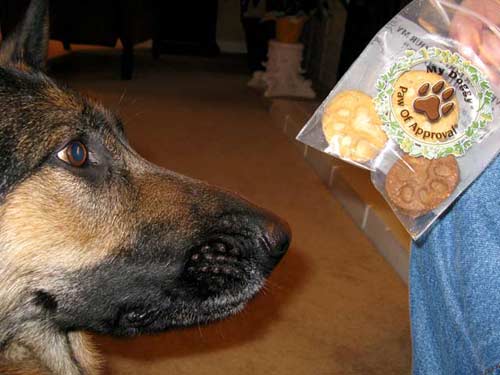 He'll drop anything for a treat! And this PawBox had plenty of treats, most with a "New Year's Resolution" theme of fresher puppy breath.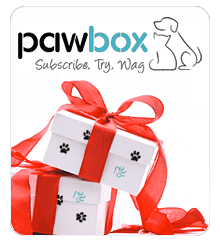 This month's PawBox included:
Tooth Saver Rope Toy
Pegetables Dental Chew
My Doggie Cookies
Yummy Chummies Salmon Treats
Bio Dog Non-toxic Stain Remover
Two Fingerbrush Dog Toothbrushes
PawBox is an ingenious new "pet gift of the month club" where you can receive (or send) gifts for your favorite pup. Just subscribe and every month, the recipient will get a gift-wrapped PawBox filled with carefully selected pet products and treat samples. You can just send one box, or even send a PawBox certificate for someone to redeem for their own gift box. And yes, they have gift boxes for dogs and cats!