Announcing Tripawd Treats, all-natural handmade dog treats created from scratch with the finest ingredients and of course, love!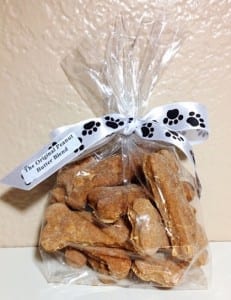 Founded by Tripawd Mom Rebecca Hoyland, Tripawd Treats creates nutritious and tasty snacks for dogs. We met Rebecca earlier this year are really impressed with her energy and enthusiasm. We know she will go far to help dogs of all kinds eat healthier for life.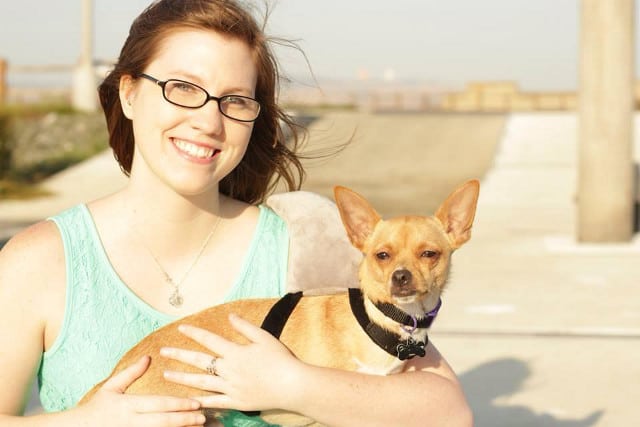 Here's more about Tripawd Treats and the company's spokesdog, Otto, as told by Rebecca from their headquarters in Sunnyvale, California.
Introducing Tripawd Treats
"Tripawd Treats is inspired by my fur child, Otto. We adopted Otto at the age of five months, just two months after his amputation due to a previous injury. As a dedicated Tripawd mom, I did extensive research to give him the care he deserves.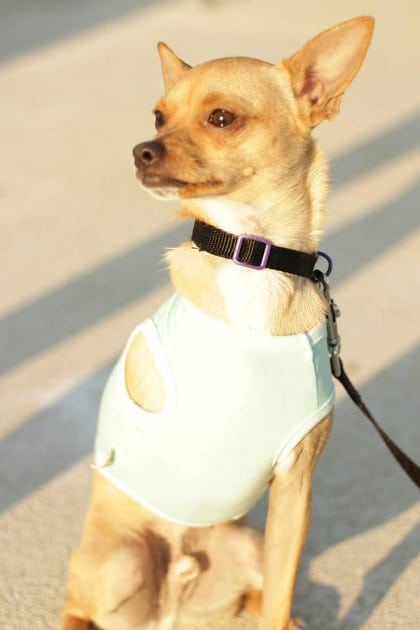 I quickly realized all the add-in fillers in most foods, including the one his shelter recommended. I switched Otto's food and began baking treats with limited natural ingredients. After such positive reviews from our friends, I was motived to open the Tripawd Treats Shop on Etsy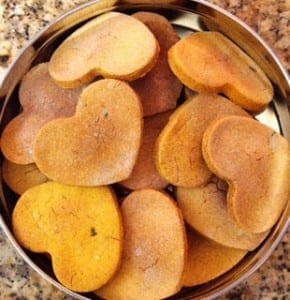 I am a hard working college student employed as an associate for a Doggie Day Camp. Being with dogs on a daily basis has been highly beneficial. I took it upon myself to go further than the standard training I received. By doing so I have really helped our customers in making one of the most important decisions they can make for their pets, the food that enters their bodies.
My passion for animals goes as far back as I can remember. I have been rescuing animals and finding them homes since I was a child. Being able to save lives and provide healthy treats would make me so thrilled, and lucky to turn my passion into my career.
As Tripawd Treats expands, I hope to eventually sell the treats at local family owned pet stores. I am currently working on providing customers with more of a treat selection and efficient packing. My goals for Tripawd Treats are to develop a line of treats focused specifically for dogs fighting cancer and advance into making cat treats as well.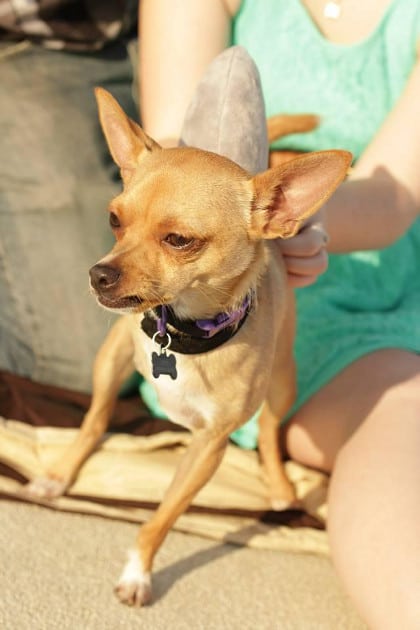 Adopting Otto was a spur of the moment decision. I had no prior experience owning a dog let alone a Tripawd. Even so, I am so thankful to have Otto in our lives. He loves us unconditionally and doesn't ask for anything in return. Otto isn't just a dog, he is my son. Just like every other mom out there, I want him to grow up healthy. I've adsorbed every tip given to me to enrich Otto's life. As much as I constantly want to help him, I struggle to remind myself to let him be a dog. If Otto needs help, he will let me know.
Being a Tripawd mom has been extremely rewarding. Otto is my first dog and being able to watch him grow has helped me grow too. Not a day goes by that Otto doesn't put a smile on my face."
Shop Tripawd Treats Today!

Follow Otto and Tripawd Treats on Instagram at OTTO_MATIC_
The word "Tripawd," is a registered trademark of Tripawds.com founders Jim Nelson and Rene Agredano. "Tripawd" is used under license. Contact us for details.