Things are sizzlin' hot at the Tripawds Etsy Shop. This year we've been learning how to play with fire whenever we get a chance.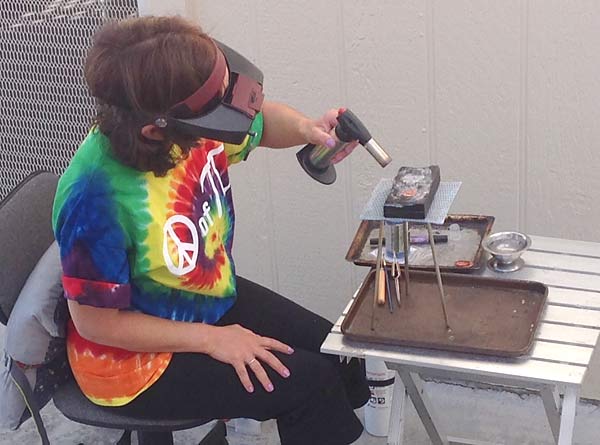 With a torch and solder we're kicking things up a few notches. Now we can create all sorts of different custom Tripawds jewelry. From real silver charms to pretty inlaid gemstones, our pets and people bling has more variety than ever!
Tripawds Bling Before and After
This is how our soldered jewelry starts. We use fire to connect multiple pieces of layered metal.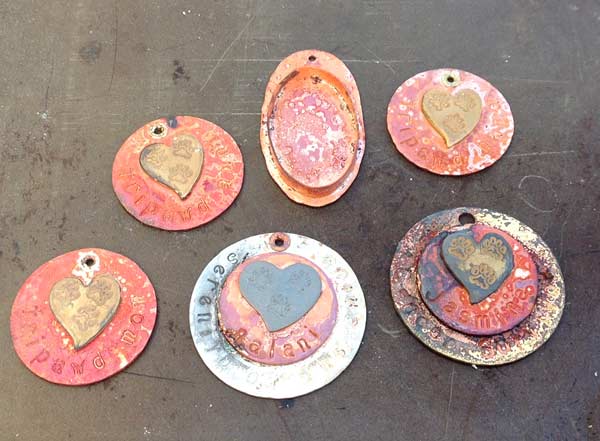 Look at the photo below. Do you see the tiny pieces of silver solder in the middle of the top disc? That's what enables the metal to join together. Not too pretty is it?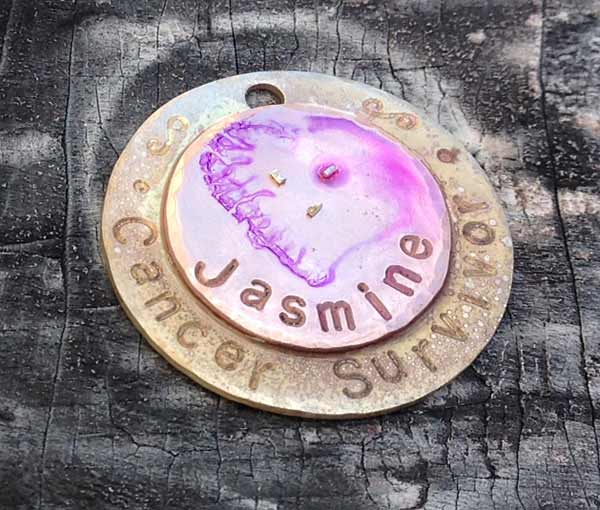 For each piece of jewelry, we layer two pieces at a time, then hit them with the torch. With good timing and a dash of fairy dust, the metal will (usually) stick together. It's hard to believe that all of that grit and "fire scale" will come off, but with some elbow grease it does.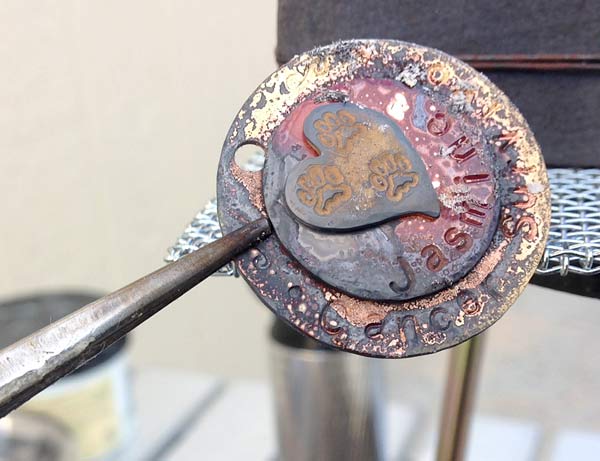 Cleaning and polishing takes more time than anything but we think the end result is worth it, don't you?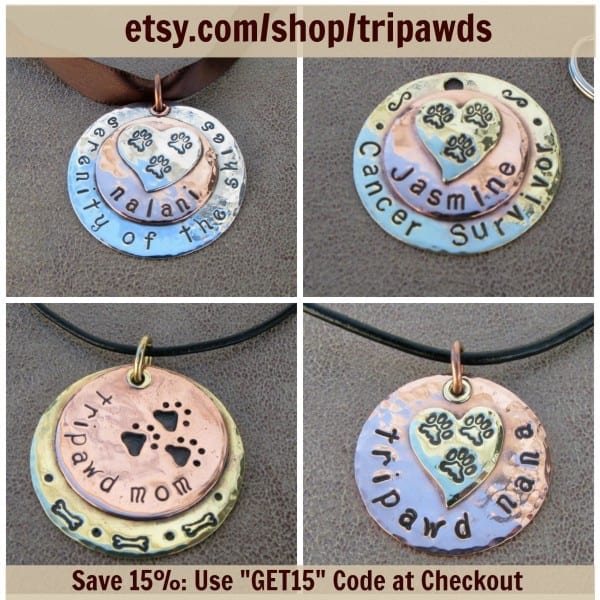 Stop by anytime, we're ready to take your custom holiday orders!