From Puppy Mill to Paradise, Meet Tripawd Rescue Cosette and Henri
Neglect is the third leading reason why our members join the Tripawds Nation. Thankfully, there are more good people out there than bad ones who come to the aid of our Tripawd heroes and give them the homes they deserve. Cosette and best friend Henri are two of these lucky dogs, and their story is chronicled in the sweet children's book, Cosette and Henri, a Tale of Two Puppy Mill Dogs.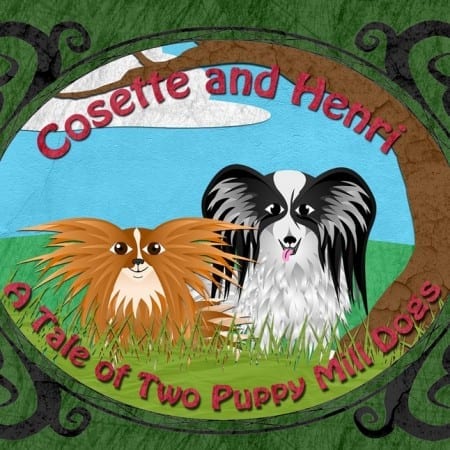 Cosette and Henri, a Tale of Two Puppy Mill Dogs
Cosette and Henri are two papillons who are puppy mill survivors. This book is written and lovingly illustrated by Joyce and Luke Cain (aka Tiny Bear Publishing). The couple shares the true story of how their two dogs Cosette and Henri found their forever home after seven years in a puppy mill.
The Cain's children's book gently tells the story of Cosette and Henri's rescue from a puppy mill by focusing on what their forever home means to them. Fun days in the park, good things to eat and people to love and care for them are all adorably shared in this book for kids and adults. The story is intended for families, schools, and rescues to create conversations around the importance of animal rescue and adoption.
The True Story of a Tripawd Survivor and Her Best Friend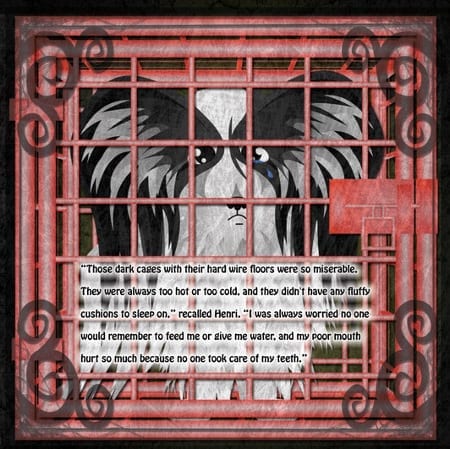 Cosette and Henri "is the first in a series featuring the title characters, Cosette and Henri. Each book will focus on a different aspect of animal welfare and rescue! Also in the works are books about our other animal family members, taking care of nature, living a sustainable and kind life, fairies, magical creatures, mysterious cats, dreams, and, of course, tiny bears!"
Vibrant and easy to read, this book is an adorable gift for anyone with kids in their life who loves dogs and wants to help stop puppy mills. A portion of sales go to the animal rescue group A Soft Place to Land (the wonderful organization that rescued Cosette and Henri!).
Every purchase helps create awareness and end puppy mills.