Making a paw print impression of a Tripawd can be tricky. Asking a Tripawd to stand on two legs while you use the third for the impression can make them fall over! Plus, if you use less than great material for the project, the whole effort can be a waste of time. If you want to make a beautiful paw print keepsake the first time out, the Peaceful Memories Keepsake Impression Kit™ is the way to go.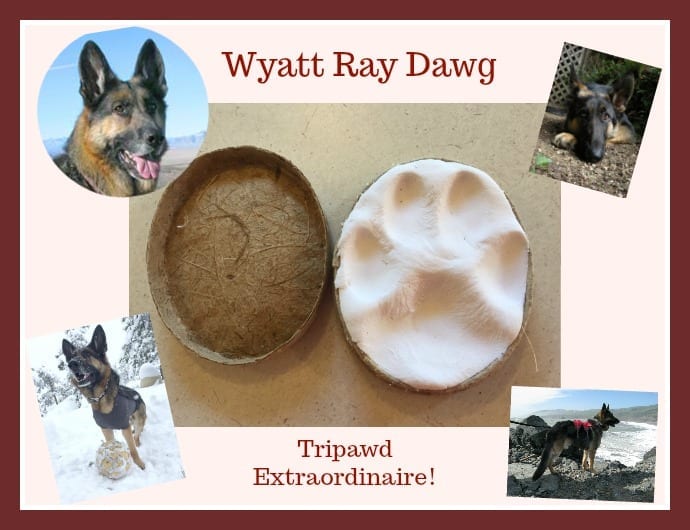 The Air Dry Way to Beautiful Paw Print Keepsakes
The Peaceful Memories earth-friendly, USA-made air dry impression kits caught our eye because seemed so fast and easy. We tried a complimentary kit from the Washington-based manufacturer and are happy to report these kits lived up to our expectations. Luckily for Wyatt Ray the process was over in minutes!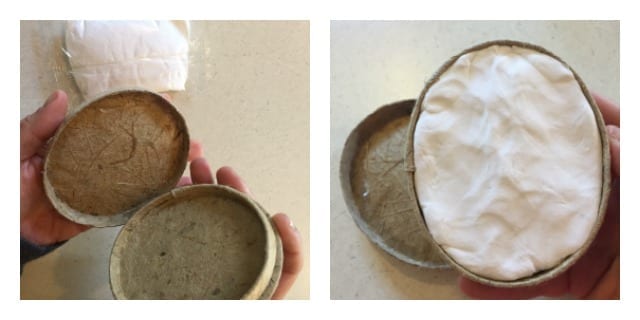 There was no residue left on his paws or on our floors. They are in fact the easiest paw print impression kit we've ever used. Peaceful Memories paw print keepsake kits use air-dry molding material that's better than anything we've tried.
No mixing
No baking
No getting your hands dirty
Surface allows you to decorate with craft stamps, paints, etc.
And because the air dry molding material is so forgiving, you can even repeat the process if you don't like the first result.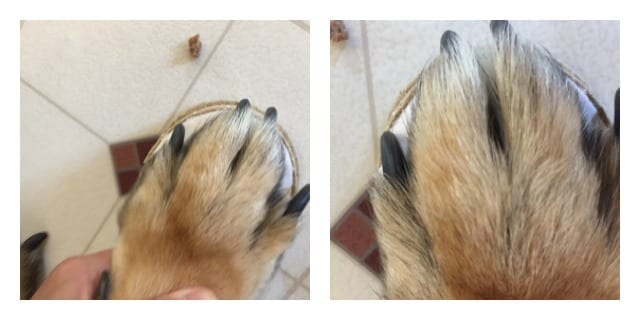 Peaceful Memories paw print keepsake kits come with beautiful eco-friendly frames made with hand-crafted tan-colored paper, a packet of air dry molding material and step-by-step photo instructions that make these kits a no-brainer.
The Small Peaceful Memories Kit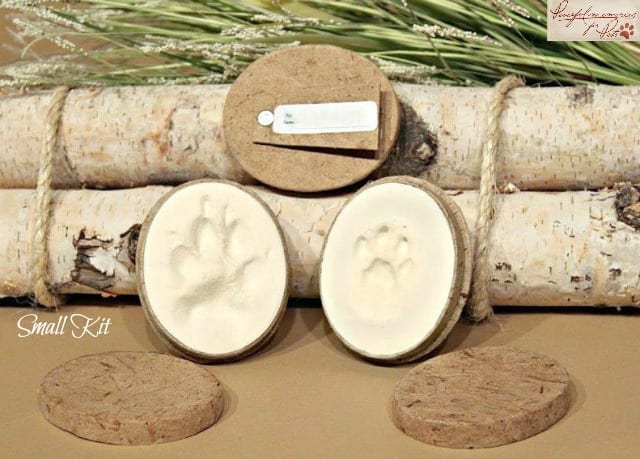 Ideal for a small to medium sized dog, cat, rabbit, bird . . .
The Large Peaceful Memories Kit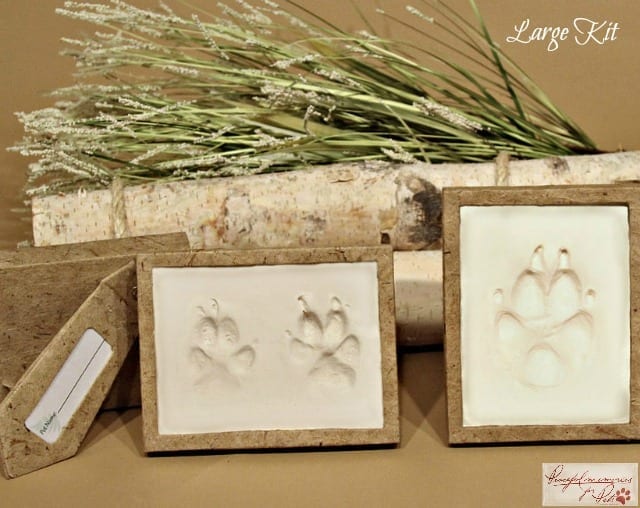 Best for animals over 70 lbs / 32 kg
To make your own beautiful paw print keepsake, order yours below.
Items are non-returnable. Thanks for understanding.
Prices below include U.S. shipping. International customers, email us your address and we'll send you a shipping quote.
If this is a gift for someone, let us know in the "Special Instructions to Seller" when placing your order.