Hard to believe we're almost twelve days into the pawliday season but here we are! And right now, a crew of elves are busy hammering away making custom Tripawds pawliday jewelry for pets and people. They want you to know that tomorrow is the last day for orders if you would like it to arrive by December 25th.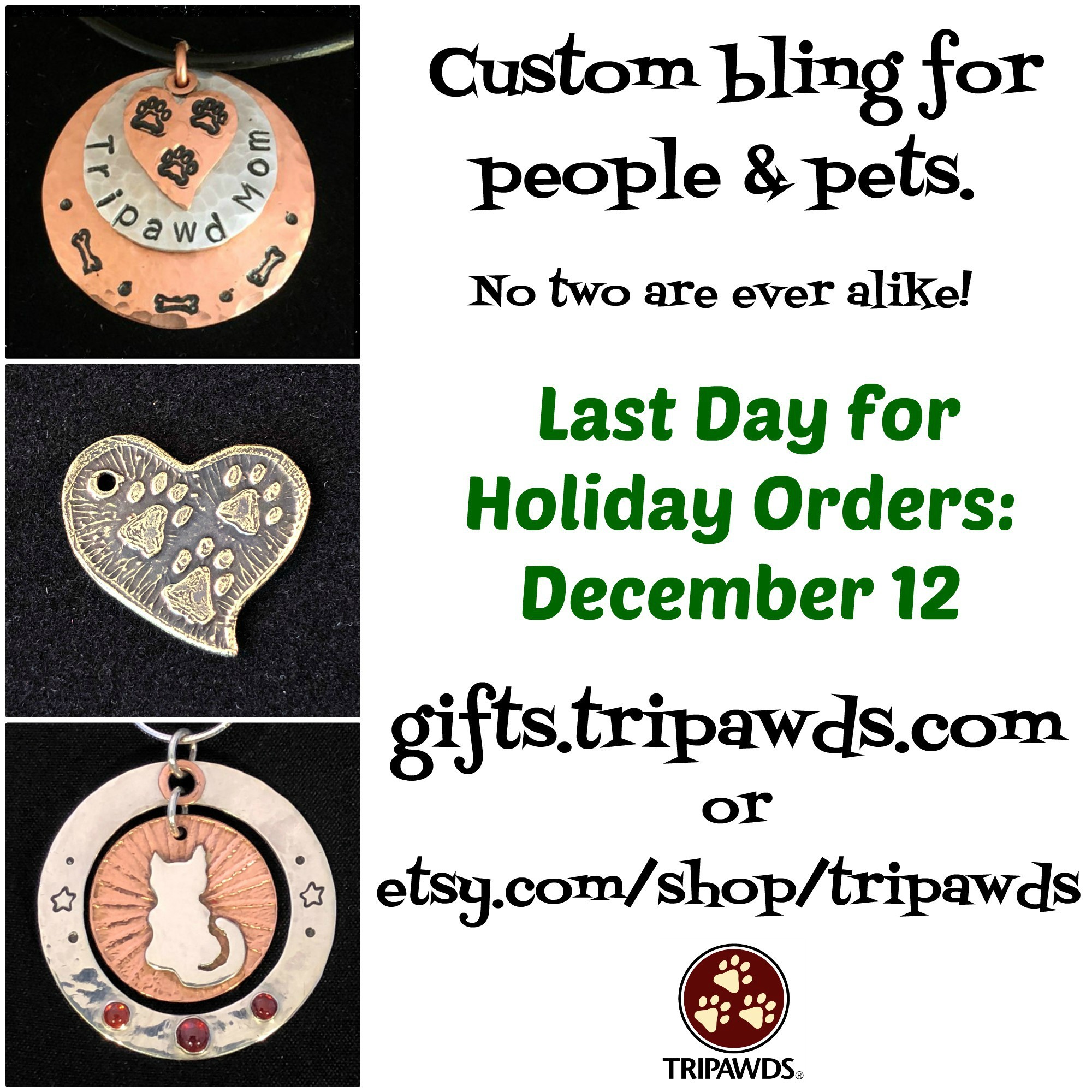 Shop in the Tripawds Gifts Jewelry Store for an overview of the kind of sterling silver, copper and brass charms that our elves can craft for you. A bigger selection of tags, pendants, and other blingy charms are available in the Tripawds Etsy Shop. And if you don't see something that catches your eye, let us know how we can come up with something all new and original, just for you!
All jewelry is handmade by Tripawds founders Jim and Rene. Each one-of-a-kind keepsake sold helps to keep the Tripawds community online, so thank you for shopping with us this pawliday season!