Tripawd dogs and cats gift us once-in-a-lifetime experiences like no other. These eco-friendly pet loss memorials by Peaceful Memories are a beautiful way to honor the many ways our 3-legged heroes touch our lives and our hearts.
Introducing Peaceful Memories Eco-Friendly Pet Loss Memorials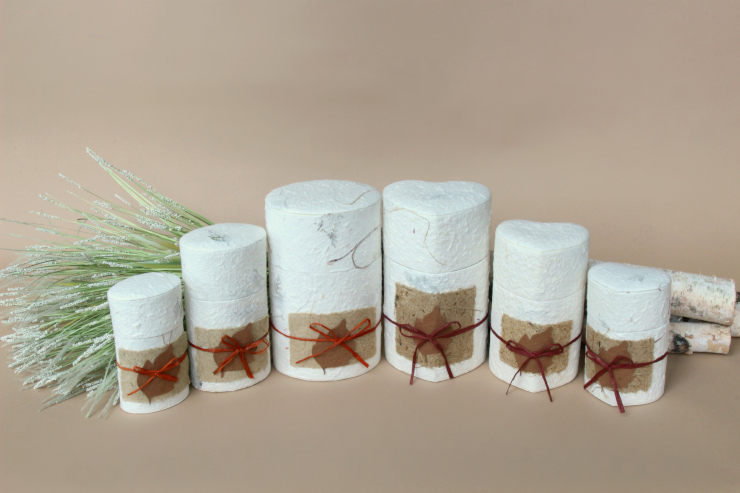 When we held these natural pet memorials in our hands, we knew we had to share them. Peaceful Memories' eco-friendly pet loss memorials and gifts are truly one-of-a-kind.
From easy paw impression kits to bio-degradeable pet urns, we love the way these all natural pet tributes speak to the heart.
The Peaceful Memories team is no stranger to beautiful grief support gifts. The company has a 25-year track record creating outstanding memorials for humans who have passed. Now, they offer their talents to pet parents like us.
Unique Pet Loss Gifts Honoring Pets and the Planet
"As a small family organization of pet lovers who have experienced some positive, and not-so-positive end of life situations with our pets," says Peaceful Memories Brent Williams, "we felt the need to modify some of our bereavement support tool designs into pet-friendly formats as tools to use when a pet has reached the end of its life."
Pet memorials let us approach pet loss grief and healing in a healthy way. As a bonus, Peaceful Memories' eco-friendly tributes give survivors a chance to simultaneously honor their furry family member and the earth.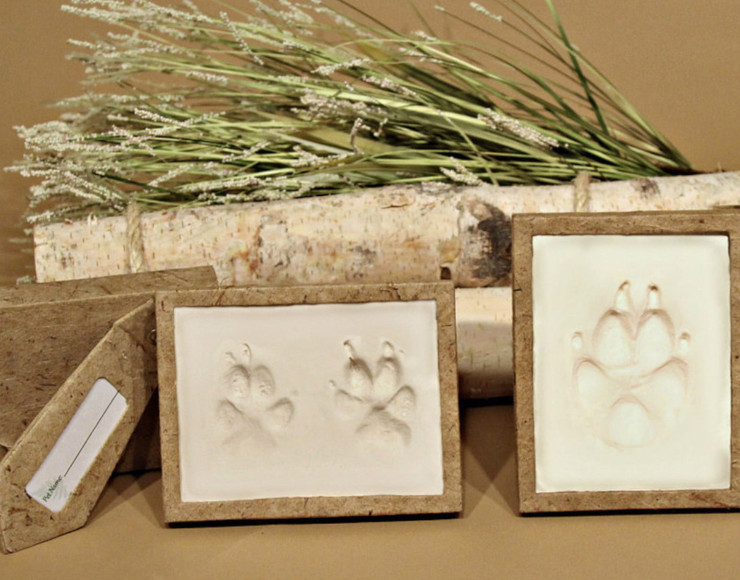 The Pet Keepsake Paw Impressions Kit™ can help anyone create a lasting, and tactile pet paw impression before or after a pet's death.
The result is a beautiful no-bake pet keepsake finished in minutes. Everything necessary for proper use of the impression molding material is included.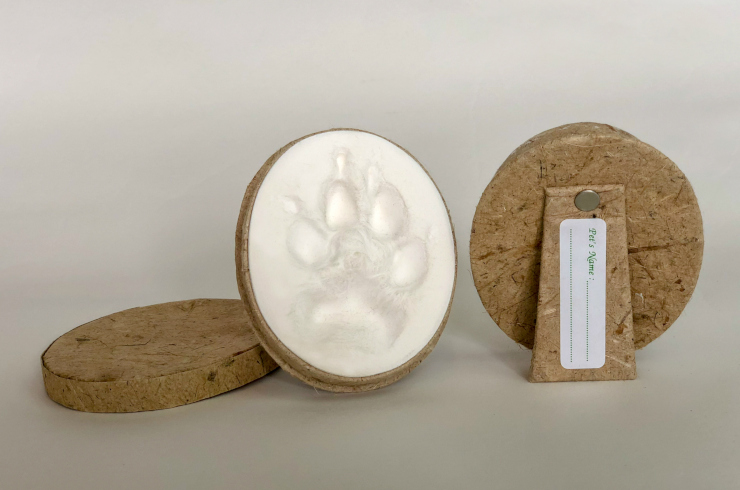 Easy to use, non-toxic molding material
Can be re-flattened to offer a second try
Doesn't stick to skin
Archive-quality pet memorial
Decorate the area around the paw impression. You will feel confident knowing the memorial won't break if you drop it. And the best part is you don't need a kiln for this high quality, no-bake material.
Comes in a tan colored hand-crafted paper frame. Get it in two different sizes, one for big pets, one for small.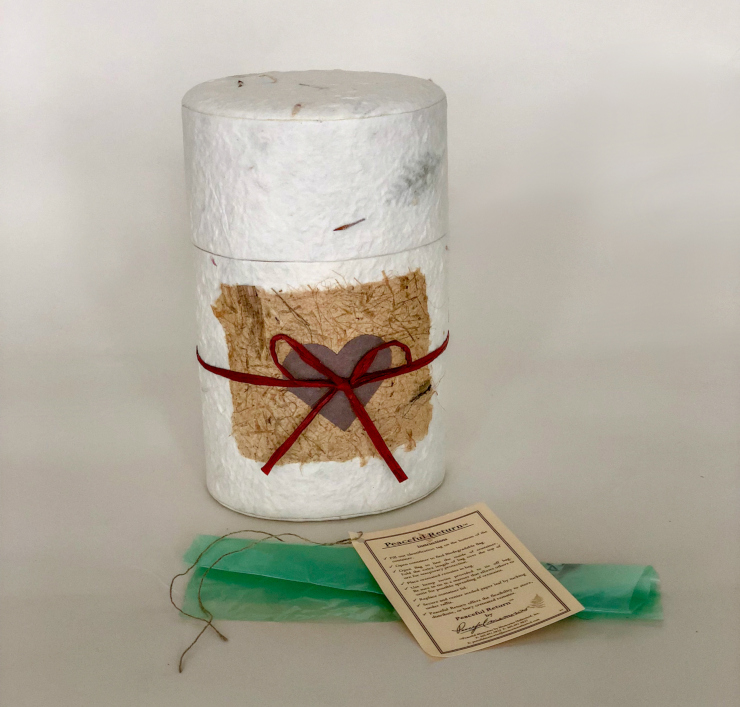 Choosing an urn and deciding what to do with our pet's cremains is so hard.  However The Pet Peaceful Return™ Biodegradable Pet Urn gives us options to choose a path that feels right.
Spread, bury, or store your pet's created remains when the time feels appropriate. When it is, you can even recycle the actual urn by planting it in the ground.
Earth-friendly pet urns in a heart or leaf shape
Includes biodegradable bag with hemp rope tie
Features a place to write the animal's name
Plant a tribute with seeded paper ornament included in every purchase.
Made with all natural hand-crafted paper in heart or oval shapes. Comes in three sizes to accommodate a pet's weight (Extra Small: Pets up to 20 lbs., Small: Pets less up to 35 lbs., Medium Pets up to 135 lbs.).
See all Tripawds Remembrance Gifts
Losing any animal is a stressful process that deeply impacts a family's experience of releasing a pet from a body that no longer serves them. Peaceful Memories eco-friendly pet loss memorials and gifts can ease some of the inevitable heartache that follows.