The unity of the Tripawd Nation is exemplified by the outpouring of support Tripawds members continually provide in the discussion forums, and the amazing stories they share in their three legged dog blogs.
Jerry's little community, which has grown to become the Tri Nation is comprised of strong, loving spirits – incredible three legged dogs and their people who defy the odds, and quite often gravity…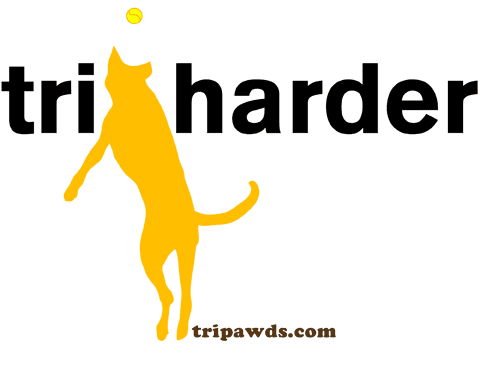 This is the inspiration behind our new Tri Nation t-shirts, cards, stickers and gifts. Specifically, Jerry's three legged GSD design represents how all Tripawds stand proud in the face of adversity. And our new flying three legged dog design inspired by canine cancer hero and tennis ball connoisseur Caira Sue sums up the strength and perseverance of amputee dogs.
With a handle of different Tri Nation designs and plenty of new items to choose from in the new and improved Tripawds Gift Shop, you are certain to find something to help show your Tripawd Pride, while knowing that you are supporting continuing efforts to maintain the Tripawds community.
Here are just a few selections to consider …

Stay tuned for discussion about all our other new t-shirt and gift item designs including Tripawds Have More Fun, Tripawd Humor, and much more!