Tripawd Power. It says it all – the amazing resilience of amputee dogs; the unity of the Tripawd Nation; the powerful strength of all our three legged friends.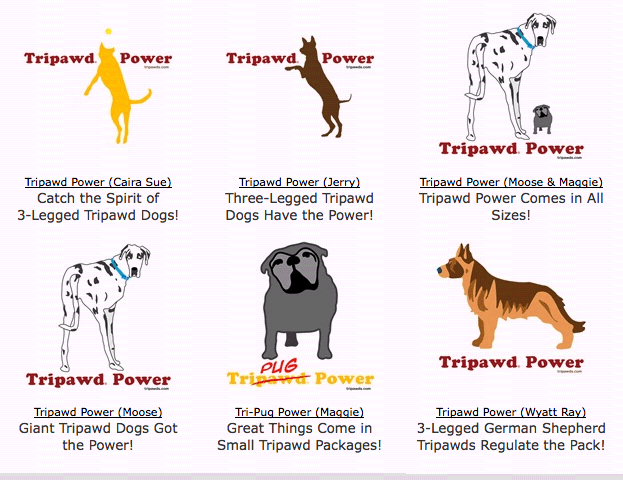 That's why we have kicked off the much improved Tripawds Gift Shop with all new Tripawd Power designs inspired by memorable three leggers large and small. With upcoming posts here in the Tripawds Gifts blog, we will introduce many other new designs. For now, here's a little insight behind these powerful new designs available on hundreds of gift items, t-shirts, sweatshirts, cards and stickers.
Stay tuned to learn all about many more new designs now available in the Tripawds Gift Shop including front and rear leg designs, Tripawds Have More Fun, and many more that represent the Tri-Nation spirit! All purchases assist with maintenance of this user-supported community, and help spread the word that … It's better to hop on three legs than to limp on four!