If you've missed the new Books page here, check it out now for various ways to publish your own memorial books. And don't miss the beautiful custom photobooks you can make with Blurb!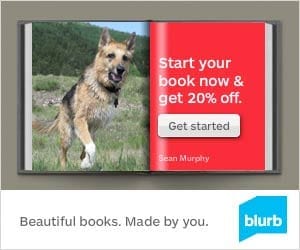 Creating a Blurb photobook allows you to easily honor your canine cancer hero or other three legged friend by turning your favorite pet  photos into a fabulous coffee table book or a unique addition to your bookshelf.
Save 20% with Blurb Coupon Code: BLURB20
Hurry! Offer ends 08/31/11.
Transforming your journey together into a Blurb book is also a great way to share your three legged adventures with friends and family. Make your very own Blurb book today and save 20% with code BLURB20 through August 31, 2011.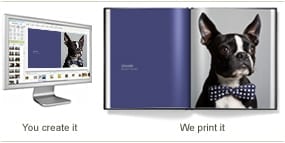 Blurb makes it easy to make your custom photobook. Just use their easy online tools to upload pictures and layout the book. Creative types can use the Blurb plugin and templates for Adobe InDesign to easily publish beautiful books.
Honor your three legged friend with a beautiful hardbound photobook today by creating a lasting memorial for years to come!