Sister Charon and ET Gayle's handmade heirloom treasures are multipurpose. Not only does each purchase help defray the costs of keeping Tripawds online, but they serve as a handy hypnotizing tool for dogs!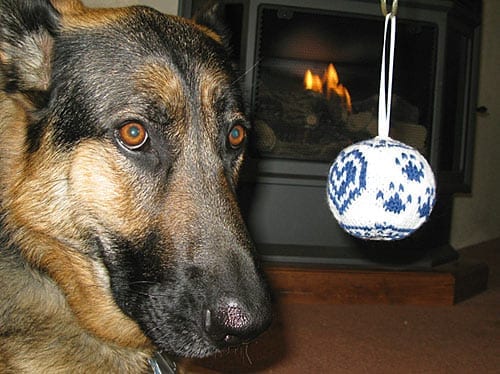 Just ask Tripawds Spokesdawg Wyatt Ray.
"You're getting sleeeeepier . . . sleeeeeeeeeepier . . ."
They work so well, yesterday he was home alone for the first time, uncrated, for three hours!
Order your Three Paw, Two Heart Handmade Doggie Ornament by Sister Charon today!
For a wide selection of other three legged dog holiday ornaments, cards and stockings check out all the Tripawds Holiday Gift Items in the Tripawds Gift Shop!