With so many photos submitted of terrific tripawds we've made three new Tripawds Calendars for 2104.

Many thanks to everyone who sent in pictures of their three legged friends! Any images of adequate resolution were included in two calendars featuring full page photos. All other smaller images were combined with others on collage pages in the third design this year.
Remember: All previous Tripawds calendar designs are functional year-round, any year. Simply select the month you want your calendar to start on before placing your order. There are now ten designs to choose from featuring Tripawd Heroes from years gone by. Collect them all!
You will also find two inexpensive Tripawds calendar prints filled with inspawrational quotes, and pin-up posters you can personalize with your own photo. Stay tuned for the new weekly planner, or make your own!
Follow the links below or click the images to preview pages of all the 2014 Tripawds Calendars.
Bowie, Brendol, Adelaide, Barret, Tallboy Bowser, Buddy Golden, Butchey Hudson, Cadence, Carter, Chloe, Dusty, Griffey, Kiki, Clover, Cooper, Charlie Sato, Daisy, Angel, Cookie, Capone, Destiny, Fancy, Trio, Franklin, Shooter, Tahoe, Hannah B Dawg, Indy Windy, Sassy, Hannah, Roxy, Jackson, Sampson, Jip, Leo, Nesta, T Pod, Kwala, Peda, Oliver, Roxie, Daisy Duke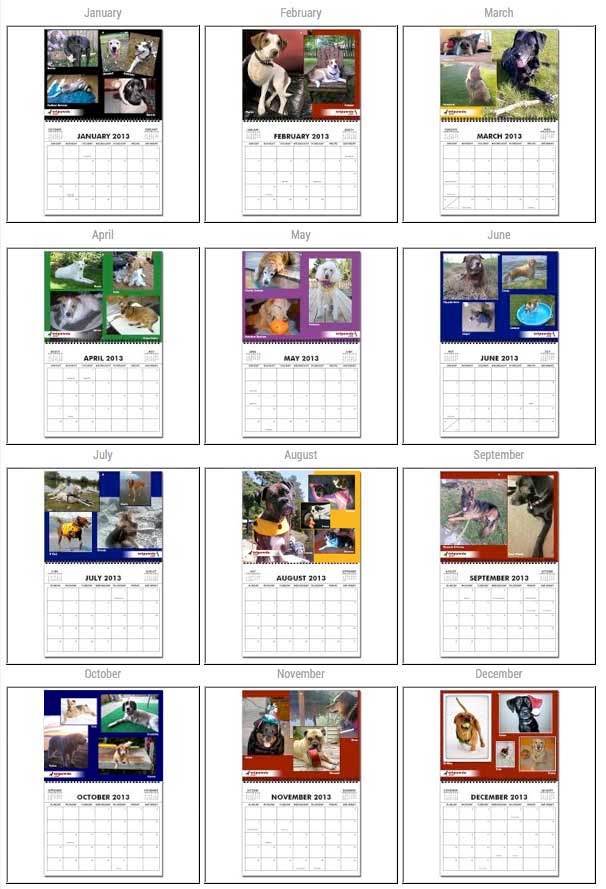 Snoop, Jiro, Anthony Mater, Chance, Bud, Cora, Rosco, Daisy Duke, Maggie, Carly, TJ, Luna, Sasha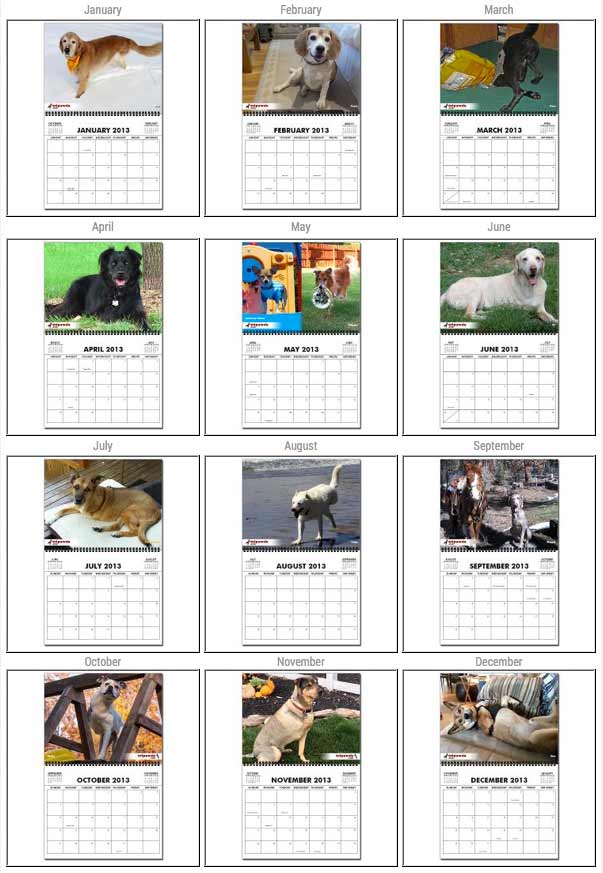 Atlas, Austin Ray, Codie Rae, Charley, Chuck, Elgin, Fang, Yoda, Gerry, Jill, Maggie Moo, Monte, Murphy, Travis Ray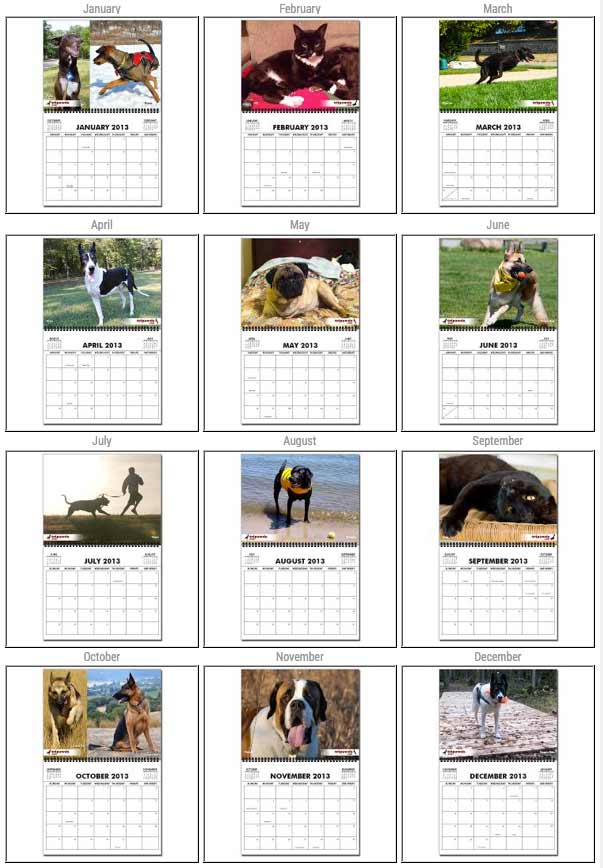 While you're at it, check out all of the fun three legged dog and cat designs now available on apparel, cards, mugs and more in the Tripawds Gift Shop or quickly browse all designs here.