Looking for a one-of-a-kind hand-crafted pet portrait for your beloved fur kids? BzTAT is your artist!
She captured Wyatt Ray's exhuberance pawfectly when we won a contest for a free digital pet portrait at BlogPaws.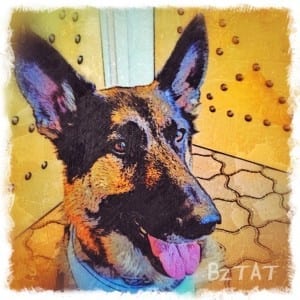 and she even found the essence of Tripawd Barret!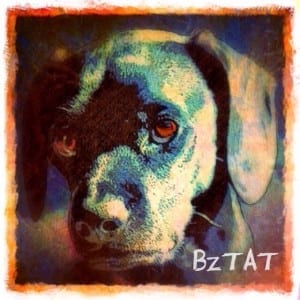 BzTAT, aka Vicki Boatright, is a great artist. She describes her work as follows:
"Digital Pet Portraits are quite popular, and despite being technologically created, they are each very unique. I use a variety of ipad apps and filters with each image to layer in a depth of color and texture. these add to the personality of the animal to create a very special artwork. They are also more economical for people who are budget conscious. I am also offering an option where I will send you the digital file where you can do the printing yourself! Learn more about ordering a portrait or YOUR pet here."
Thanks Vicki, we'll treasure our portrait forever!