This post is sponsored by Blurb, home of the Tripawds Bookstore.
Ever wanted to make a really special gift for one of your Tripawds Friends? Consider making them a beautiful photo memory book!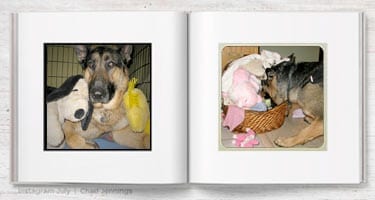 We have good news—you don't have to do it alone. Here's some advice on how to make a truly beautiful tribute book from the fine folks at Blurb.
You want to make this book special. A book you'll put together for someone really special, for a really special reason—to mark a milestone, or to celebrate their Tripawd's life for instance.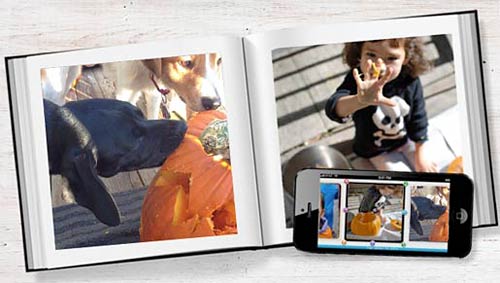 Such big events look even bigger when you give a gift that's full of heartfelt stories and personal photographs from their beloved friends. Sound a little complicated? It's not, especially when you have people on your book-making team (and handy instructions from Blurb).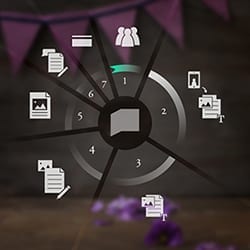 Here are some tips from Blurb for collaborating on a special book project…
How To Make A Blurb Book With Help From a Team
Choose a team of people to help you with your book
Have your team collect stories and photos
Choose which stories and photos you want to include
Edit the stories and scan the photos
Lay out your book with text boxes and photo pages
Get feedback from your team and make final edits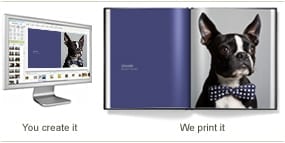 Blurb makes the process easy! And now you can save 15% off, no-minimum, with Blurb Coupon Code PRINTBOOK15%.
Hurry! Offer ends July 29, 2014. Too late? See current Blurb promotions!