Wyatt Loves A Piggy's Tale
Tripawds® spokesdawg Wyatt Ray can't wait for the next issue of A Piggy's Tale.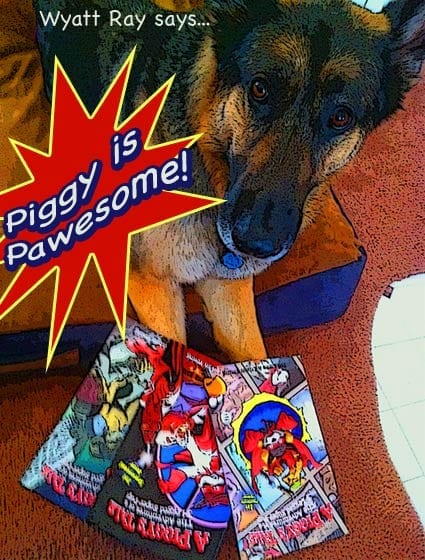 He thinks any comic book featuring a three-legged superhero is just pawesome!
The Adventures of a Three-Legged Super Pup!
Why does Wyatt think Piggy the three-legged super pup is so cool? Why, he's missing the same leg of course!
Spoiler Alert: Check out how piggy got his name…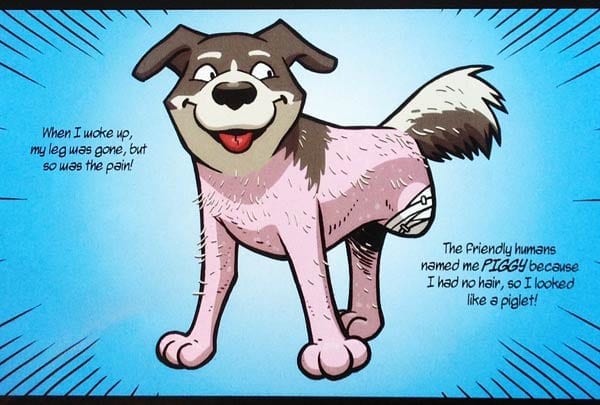 Oh, and Piggy has super powers.
He also has a tough sidekick—who is pretty darn cool for a cat, with four legs.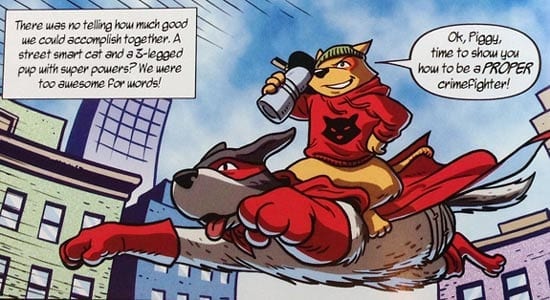 This team faces all sorts of challenges as they rush to the aide of animals in need everywhere. And, they encounter an evil foe who tries to take Piggy's powers away.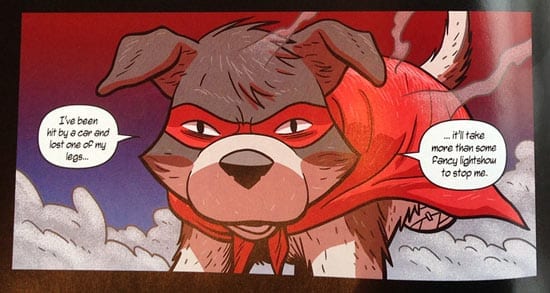 But Piggy is tough. And he's good at making friends.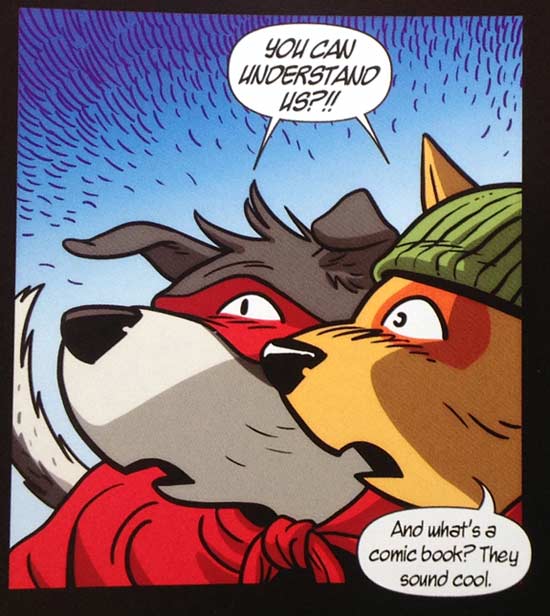 The illustrations in A Piggy's Tale are beautiful. The story has deep meaning, with important lessons to be learned. But the adventures of Piggy and his pals aren't just for children. Rather, we should say that A Piggy's Tale is perfect for kids of all ages!
To find out for yourself, get the first three issues of A Piggy's Tale: The Adventures of A Three legged Pup at www.piggytale.com! Or enter below to win this trilogy, then stay tuned for Piggy's continuing three legged adventures.
THE PIGGY'S TALE GIVEAWAY HAS ENDED!
Enter every day if you'd like! We'll pick one winner at random from all blog comments below and notify by email the week of September 28, 2015.