Tripawds Nation, thank you for coming through and ordering our hand-crafted custom Guardian Angel pet tags to help #HurricaneHarveyPets. We just tallied up the totals for all Guardian Angel tag sales between 8/30 and 9/30. And now for the drumroll . . .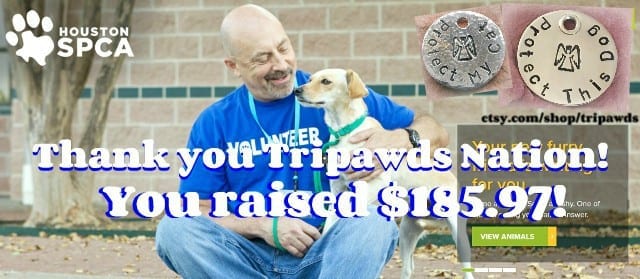 Things are often upside down and crazy in this world, but there's one thing that keeps us right side up and restores our faith in people every single day. YOU!
Everyone in the Tripawds community has a heart of gold. You make a difference in this world in so many ways. From being there for worried parents in the Discussion Forums, to sharing your journey in the Tripawds blogs, to donating to Tripawds online and other great causes like this. Thank you so much!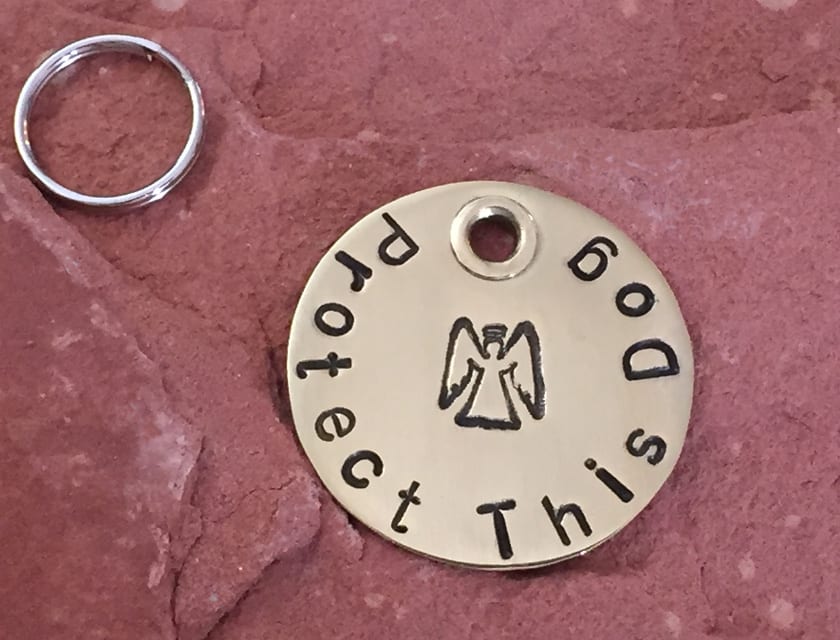 Hurricane Harvey literally hit close to our headquarters, located just 73 miles from Houston. We were not affected, thankfully. But we wanted to do something to help the animals who were. The Houston SPCA was at the top of our list. Not only did they place more than 8,500 pets last year, but they're also the only Houston agency that provides an injured animal rescue ambulance 24-hours a day, every day of the year. When the hurricane hit they were on the scene in a heartbeat, saving animals and helping their parents. We love those folks and encourage you to learn more about their work at the Houston SPCA website.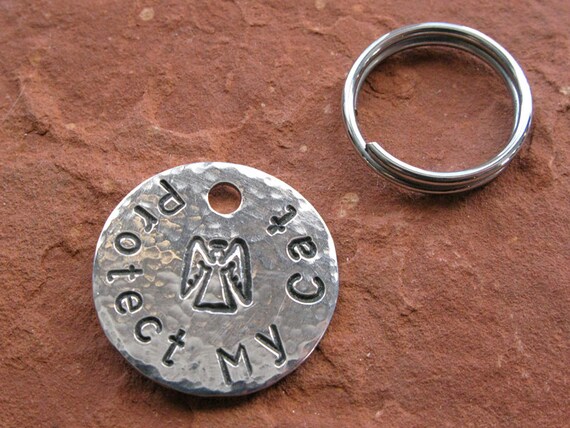 And if you're so new here that you haven't seen the Tripawds Etsy Shop we encourage you to stop by and browse our selection of custom jewelry for cats, dogs and their amazing people like you!