Cats and dogs don't think twice when they lose a leg. It's us humans who get caught up in the emotional toll of a leg amputation. And that's when the fun Tripawd shirts, bandannas, jewelry gifts, office supplies and home decor can turn things around for us!
Tripawds Gifts Shop Grand Opening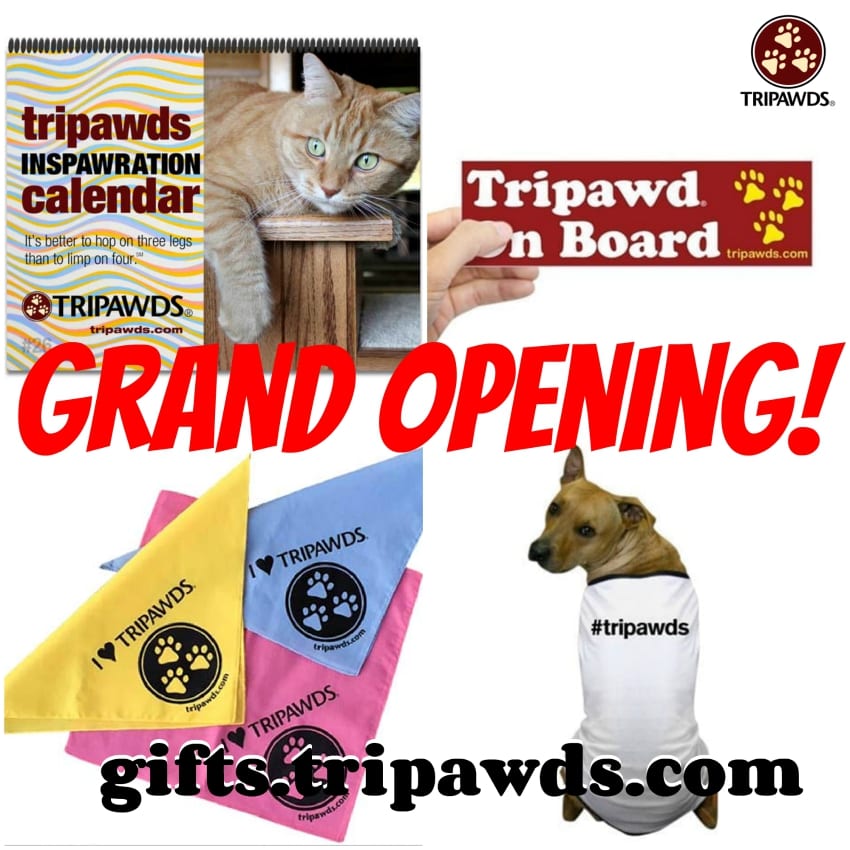 Three-legged pride is better than ever in the brand-new Tripawds Gifts Shop. Months in the making by your faithful servant Admin Guy, our new store makes it fast and easy to browse and order products from the Tripawds CafePress Store, Etsy Shop, and favorite affiliate partners–now all under one roof.
Finding Three Legged Dog and Cat Gifts Just Got Easier!
Quickly find Tripawds jewelry, fun apparel and books, or other gift ideas using the handy new Product Search:
Or, browse the four main product categories:
Shop these four departments in our our new mobile-friendly store to find the best gift for yourself, and any three legged dog or cat lover. Many links will direct you to buy items directly from Tripawds. Other Shop Now ↗ links may direct you to the Tripawds Cafe Press Store or other secure website.
Tripawds Jewelry, Select Options and Custom Pieces Too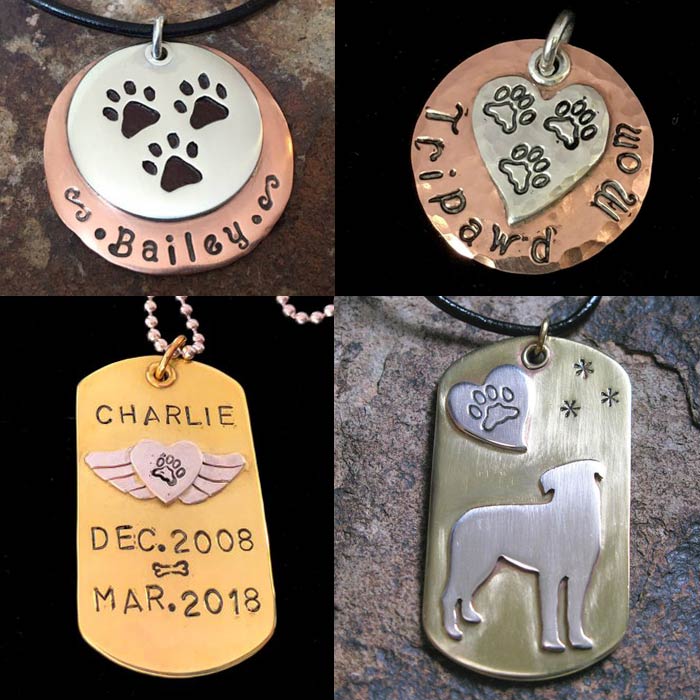 The hand-picked bling in the Tripawds Jewelry Store is a wearable reminder that animals handle it much better than we do!
Here you'll find one-of-a-kind pet-themed jewelry, tags and art for three-legged animals lovers. Many of the Tripawd necklaces, bracelets and charms you see are handcrafted by Tripawds co-founder Rene. You'll also find other beautiful recommendations for special people and their pets, like pet tribute memorial lockets.
Three-Legged Pride Clothing for People and Pets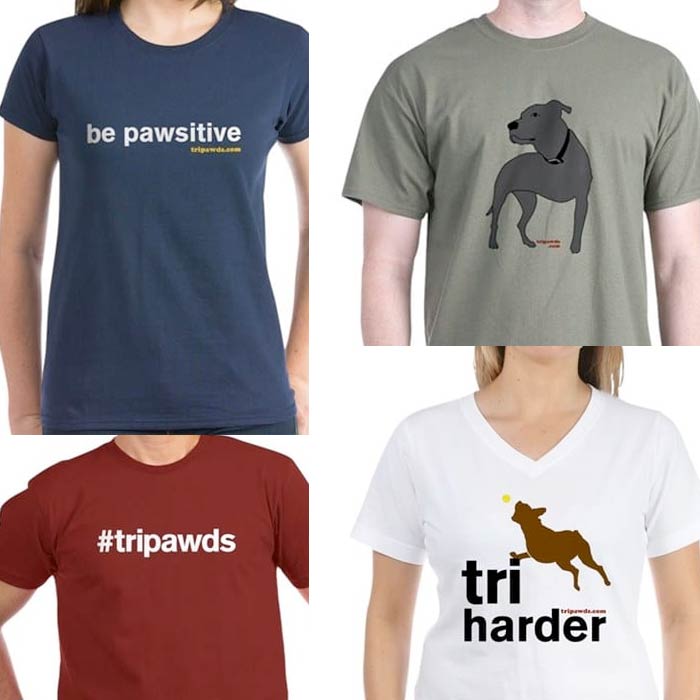 You can still browse all t-shirt designs here. But now it is easier than never to tell the world your Tripawd is your #1 hero–say it loud and proud. The new Tripawds Apparel department conveniently groups all designs with many more product pictures and direct purchase links.
Tripawd Nation t-shirts showcase the inspawration of rear-leg and front-leg amputee dogs and cats. Find more than a hundred different ways to spotlight animal amputee heroes on hats, shirts, aprons, hoodies, and more.
Tripawd Gifts for Holidays, Birthdays and Special Occasions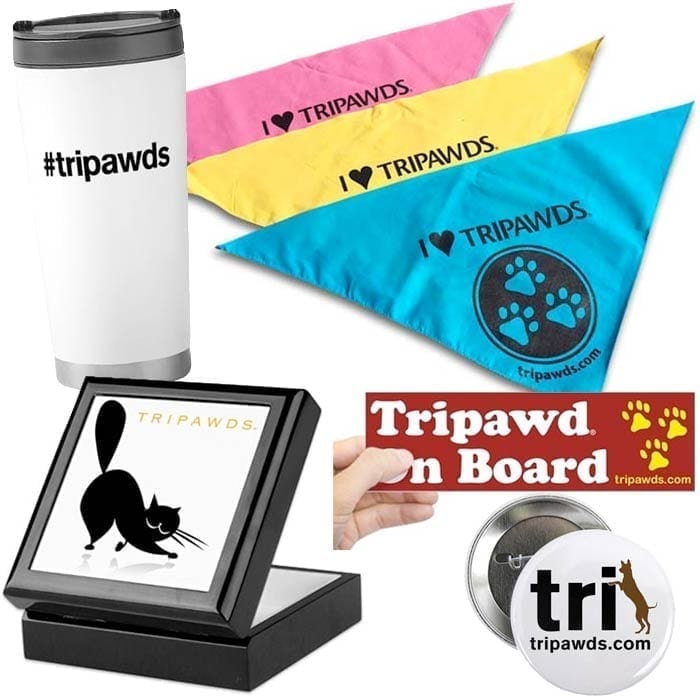 Looking for that perfect gift item? From stickers and buttons, to drinkware, keepsake boxes, and bumper stickers, the Tripawds Gifts Shop is your one place to start!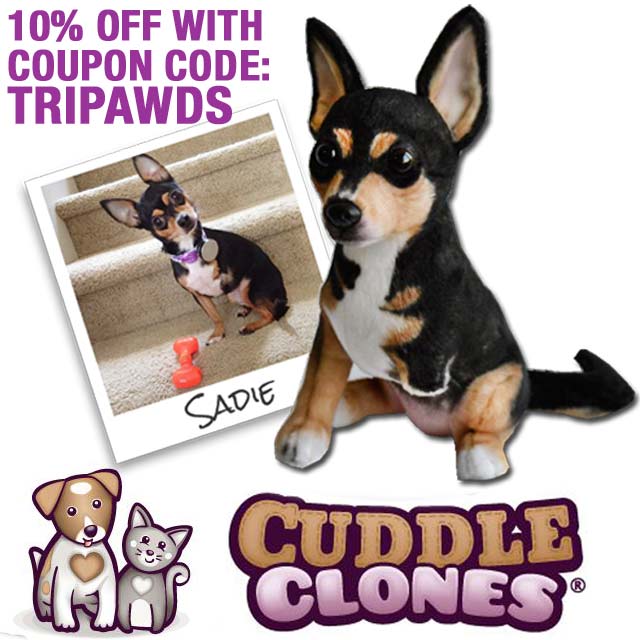 NEW! Now you can create your own adorable plush three-legged Cuddle Clone here, and get 10% OFF with your TRIPAWDS coupon code.
Don't miss the huge selection of Tripawds greeting cards, and holiday cards. You will love the selection #tripawds social apparel and gifts that educate the public about animal amputees and make them smile.
And now, it is easier than ever to Name your price for a Tripawds Bandana!
Books to Inspire, Educate and Delight Tripawd Lovers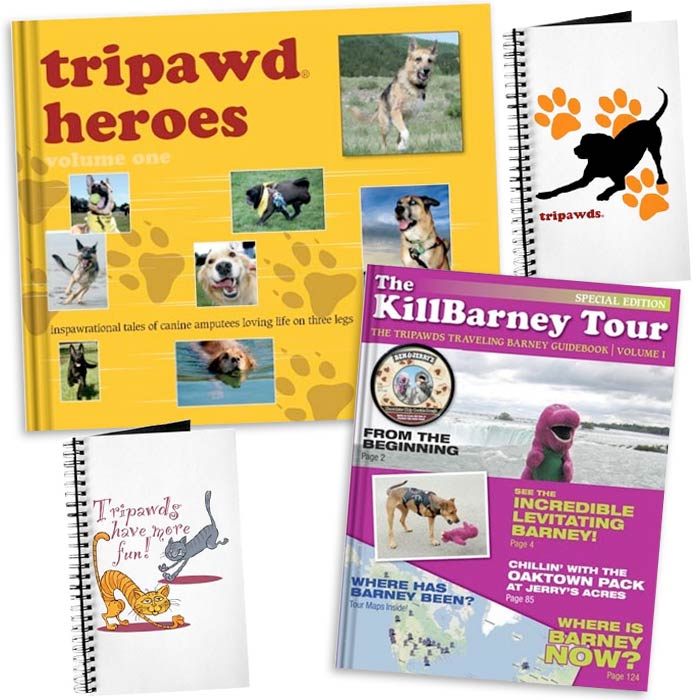 Keeping track of your pet's medication schedule during recovery is ruff and sometimes it's hard to see your pet's progress after surgery. Document your pet's recovery in a blank Tripawd-theme notebook, so one day you'll look back and wonder why you were ever so worried! You'll also find the latest Tripawd Heroes books, perfect gifts for your veterinarian and anyone new to the three-legged life.
Now that you know what's inside, we hope you'll stop by for a visit and browse around. We know you like what you see!