Create a one of a kind plush replica from a photo of your three legged dog or cat and receive 10% OFF with Cuddle Clones Coupon: TRIPAWDS.
Save on your Tripawd Cuddle Clone at tri.pet/cclone. A portion of proceeds from your purchase helps keep your Tripawds community online!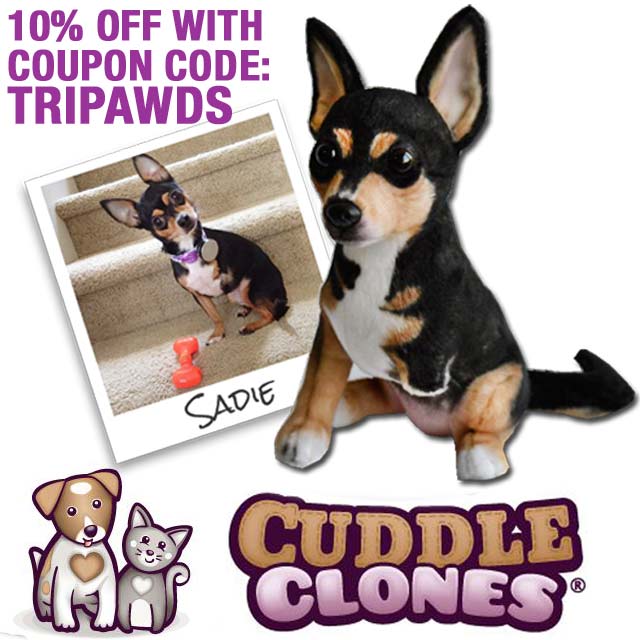 A Cuddle Clones is a handmade soft and adorable, one-of-a-kind plush version of your pet!
Cuddle Clone Christmas Order Deadline is November 15
ONLY 2 WEEKS LEFT! To guarantee delivery in time for Christmas all Plush Cuddle Clone Products must be ordered by 11:59 p.m. on NOVEMBER 15TH!
Gather your pictures and start your order now.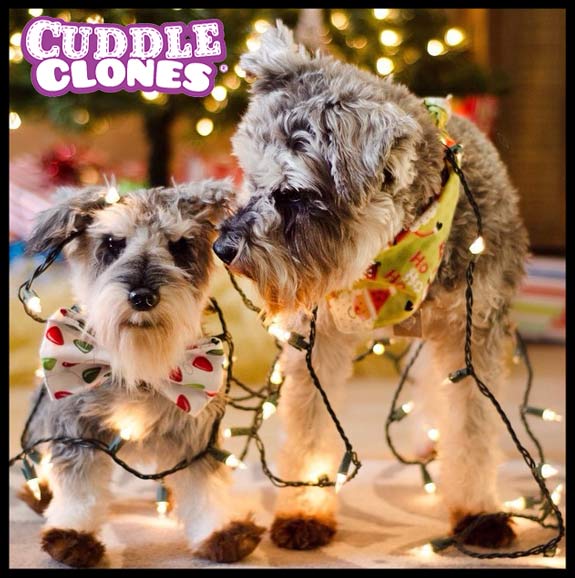 If you've wanted to give a Cuddle Clone to a loved one for the Holidays, NOW is the time to order!
If you order after Nov. 15th and would like guaranteed Christmas delivery, you will have the option to add a rush fee to ensure Christmas Delivery. Avoid that extra cost by ordering as soon as possible!

What is a Cuddle Clone?
Cuddle Clones are plush replicas of your pet made from photos you provide, in a standard size range of 4 to 24 inches in length. The actual size you will receive is based on many factors including type of pet, breed, and artistic interpretation.
Design your own custom plush creation! Depending on your pet, you get to choose the following options; body position, mouth position, ear positions, eye colors, and tail position.