We're just as shocked as you are that it's getting close to "that time" once again. Where did the year go?! Things were busier than ever in the Tripawds Etsy shop this year. We were so honored to make custom Tripawds jewelry bling for more community members than ever before. As our way of saying "Thanks!" here's a great deal for the coming season: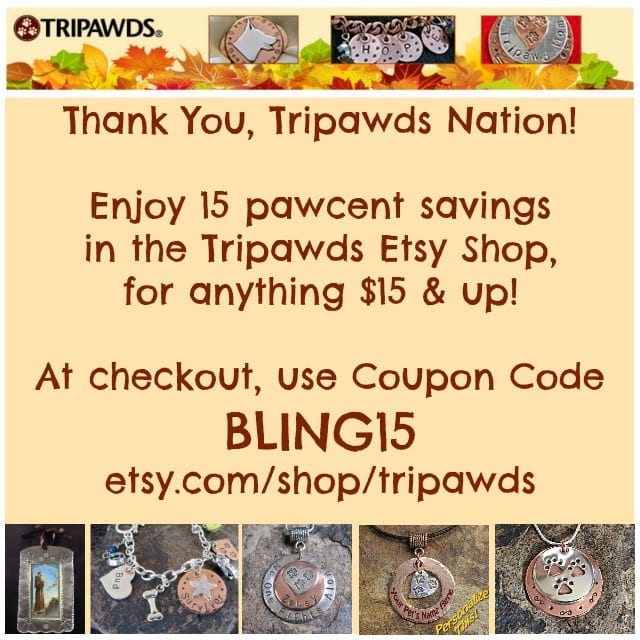 We have something for everypawdy in our store. From tribute pendants to wall art, pet tags to key fobs, there's an item with your favorite Tripawd's name on it — and their human!
Our jewelry is hand made wherever our RV happens to be parked. This year we crafted pieces from big California cities to the Texas Big Bend, up to Colorado and beyond. Who knows where your piece will be made!
Get Your Custom Tripawds Jewelry Order in Soon
We're settling in for the holidays and our elves are anxiously awaiting your order. Hurry though, we're only taking custom orders until December 10th!
Stop by the Tripawds Etsy shop, take a look around and see if we have that special piece you're thinking of. And if not, we can probably make it for you. We guarantee that each one is unique and made just for you with love from Rene, Jim, Wyatt Ray and Spirit Jerry.
Save
Save